When you mouse over an exercise you will see the following:

Click the pen-icon (

), you should then see the following window: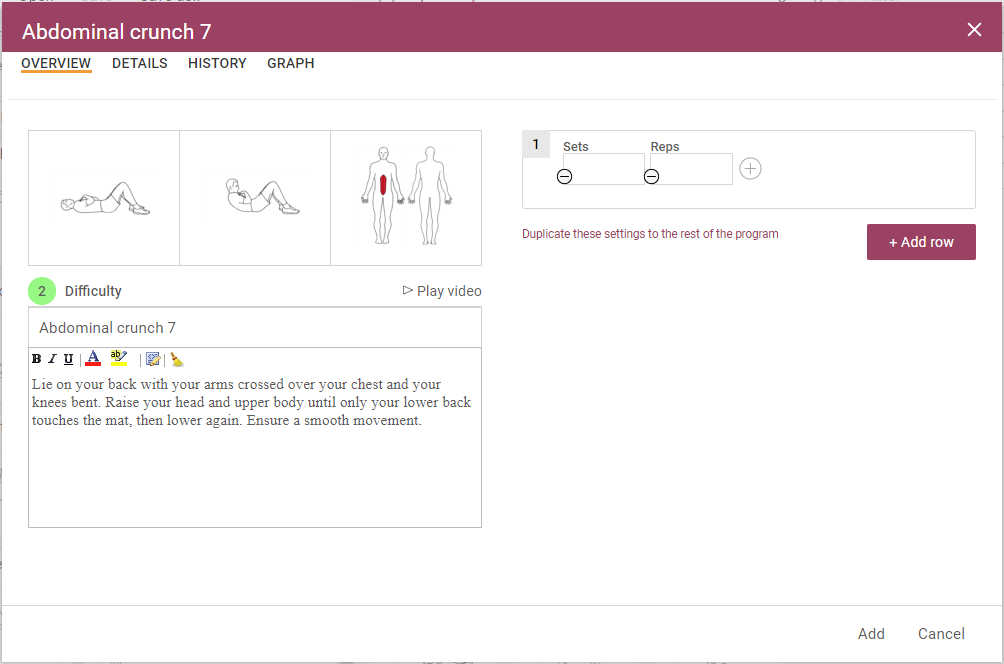 Here you can:
Mirror image 
Rotate image 
Play exercise video
Change name and exercise description
In the section on the right, you can enter the desired exercise data and add new rows.
Remove rows by pressing "X"
If you press "+", you can add more exercise data types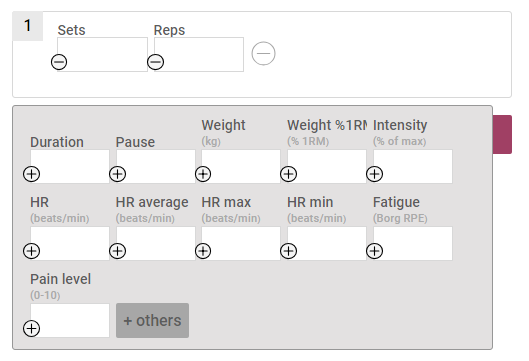 You can change the execution and description of the actual exercise, which will show on the print-out. You will never lose any text as it adapts to the print layout.
Note! If there is too much text in the description, the exercise may jump down to the next page to accommodate everything.
When you have finished editing the exercise, press "NEXT" to go to the next exercise in the program. When you have finished editing the program, press "OK" to save and exit.
Make your own copy of the exercise
If you find that the editing options for the exercise are too limited (e.g.: change picture, video, filter, difficulty, etc.), you can choose to make a copy of this exercise.
NB! Remember to replace the original exercise with your new copy, in the training program.