Select View Mode for Exercises and Programs

As an instructor in Exorlive, you can choose whether you want to see exercises and programs as drawings or pictures. How to choose your setting:

1. In the upper right corner there is a drop -down menu available.
2. In the menu there are options for display mode, either "drawings" or "pictures". Click on the display mode you prefer.
3. Your choice will be saved automatically and will remain selected until you choose to change it again.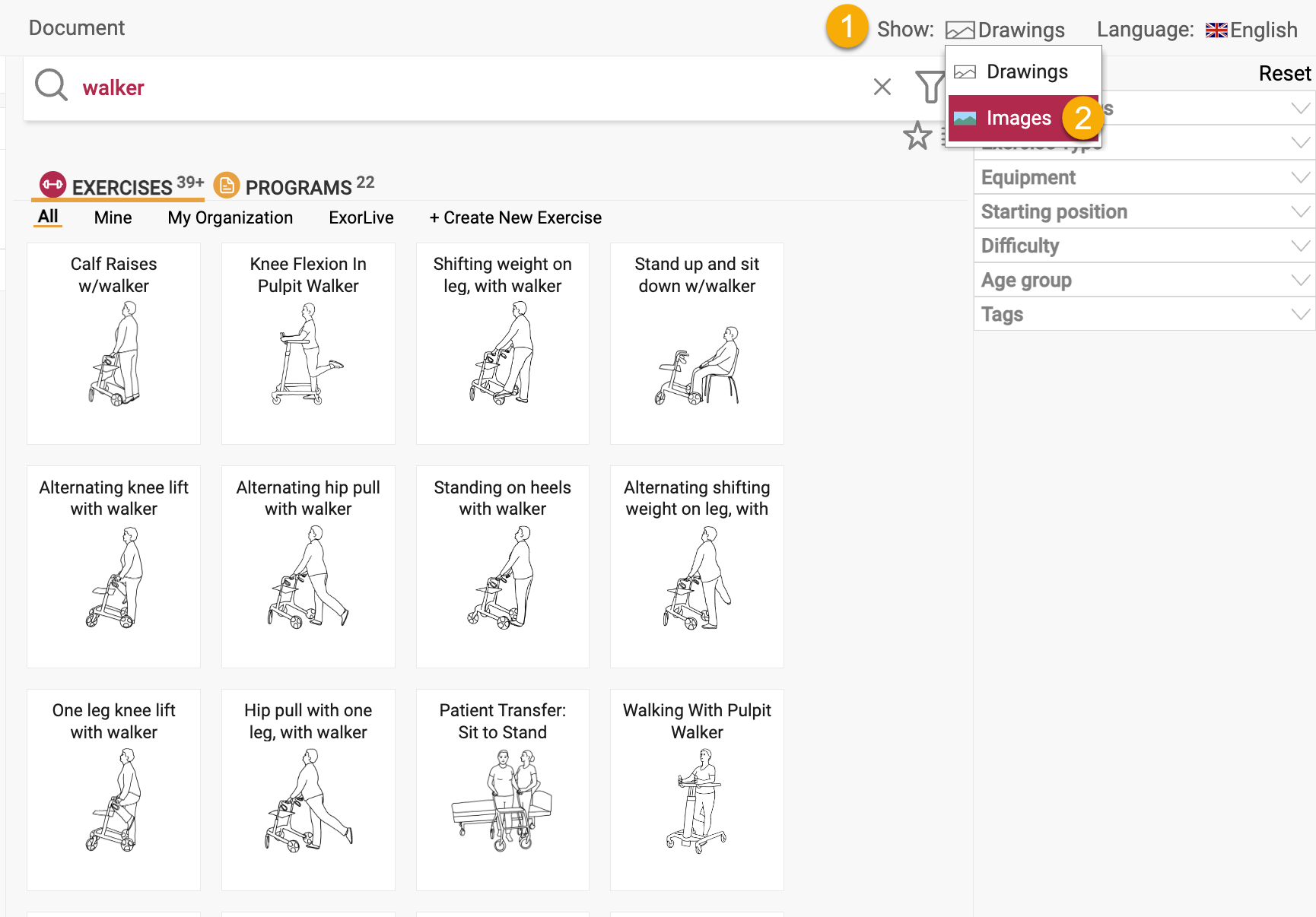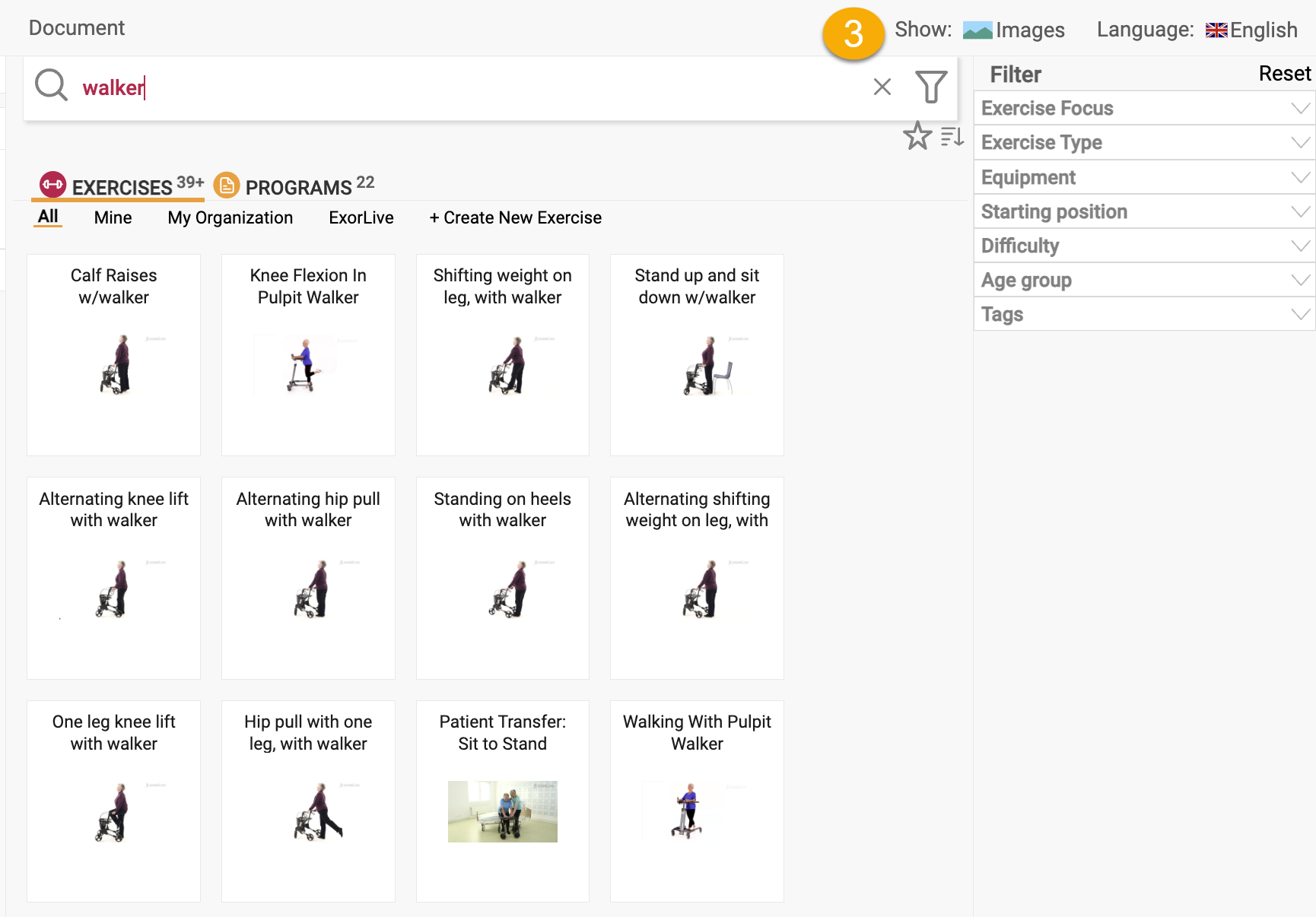 The exercise programs you print will be customized according to your selection above. You can easily choose whether you want pictures or drawings on your prints by clicking on "more settings".

If you choose option 1, illustrations will appear on the printouts of the training programs.
If you choose option 2, the exercises will be displayed with pictures of the training programs.