Click on "Program" tab in ExorLive.
You can find existing programs you or your organisation have already created by pressing "Open."

You can search in programs for contacts, search in suggestions/templates or search in programs made by you. If you have selected one of the categories and still have trouble finding it, you can perform a free text search in the field under the category options.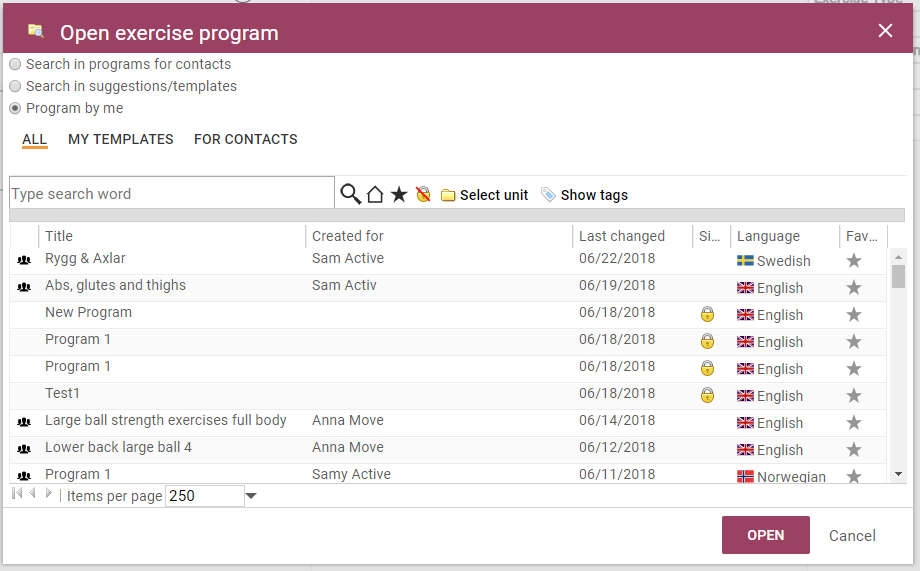 You can also search programs in the search box, in the "Programs" tab. Select the "Programs" tab below the search box and enter the keyword in the search box above.
When you've found the desired program, mouse over it and press the folder icon (

) to open the program. If you only want to copy the exercises, press the plus icon (

.

If you're still unsure whether the program is the one you are looking for, press the information icon (

) to get more details about the program.
Tip! Create a program that you call "favorite exercises" to have easy access to them.