You have created an exercise program you want to give a tag. You tag the program to get it to the ExorLive Go App during explore or to find exercise programs faster via a search.
Press the "i" (Info) button next to the title of the program you have created.
Enter a word under edit tags.
Press save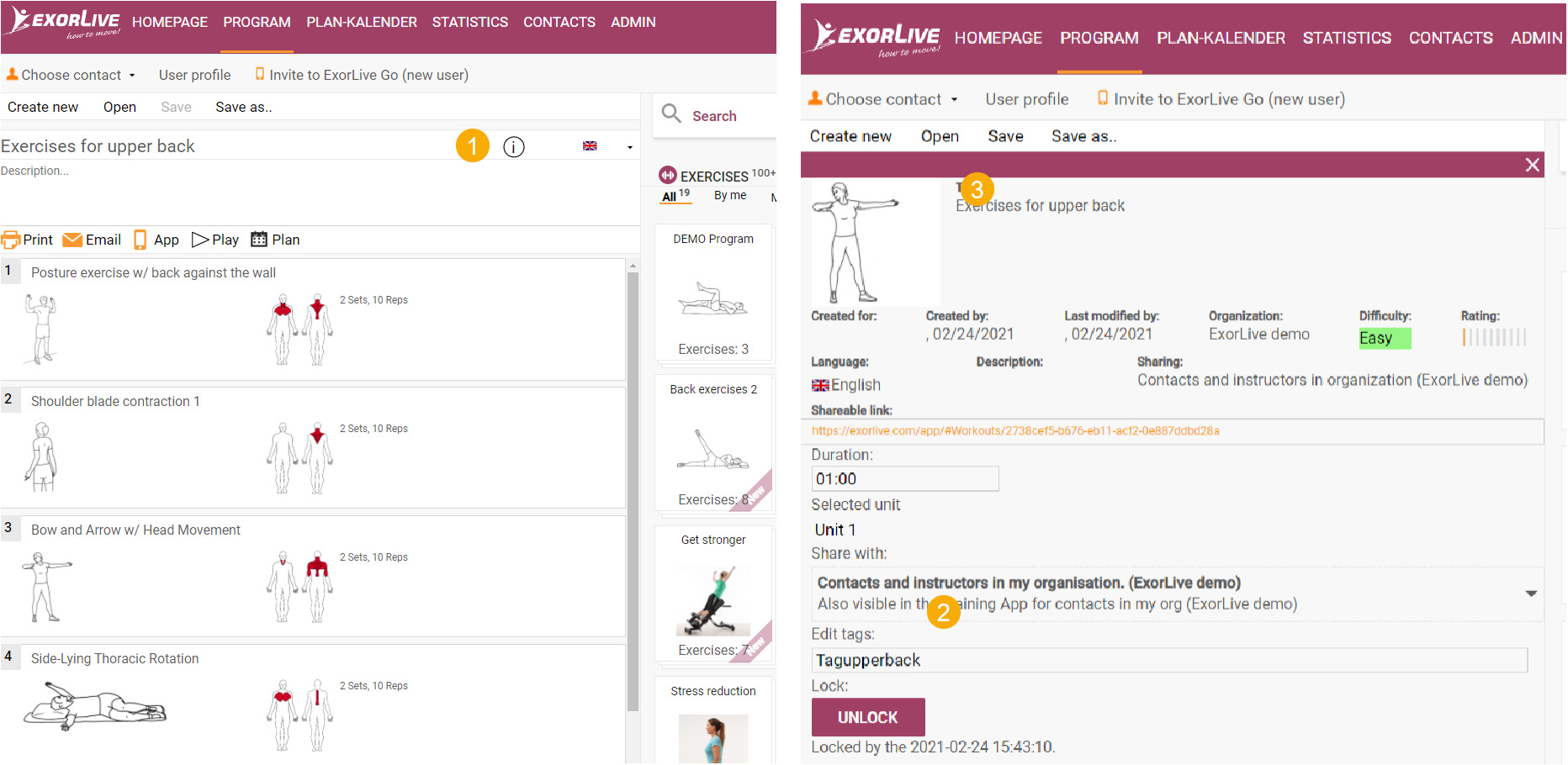 Now you have given the training program a tag.
Tag exercise program to buttons in ExorLive Go.