ExorLive Video Meeting is the solution for you who want to follow up your clients at a distance. With ExorLive Video Meeting, you can guide and adjust your client's exercise program over video, while you talk and see each other. In addition, you can share your screen and chat live.
Contact us if you want access to the ExorLive Video Meeting
In the video you will see how to start a video meeting in ExorLive. In addition, you can see how the contact joins a video conference from the ExorLive Go app.
Invite a contact to a video conference
1. Select a contact from the contacts list. The contact you select must have access to the ExorLive Go app. Read how to invite a contact to ExorLive Go.
2. Click the Video icon ->

3. You will now see a dialog box for video conferencing. Request access and accept in the browser.
4. Click "Send Video Meeting Invitation"
5. Edit the message if you want and click "Send"
6. Once your contact has opened the Video conference invitation, he will "Knock" to join the Video conference and you will receive a notification that someone wants to attend the meeting. Press "Let in" to start video conference (6).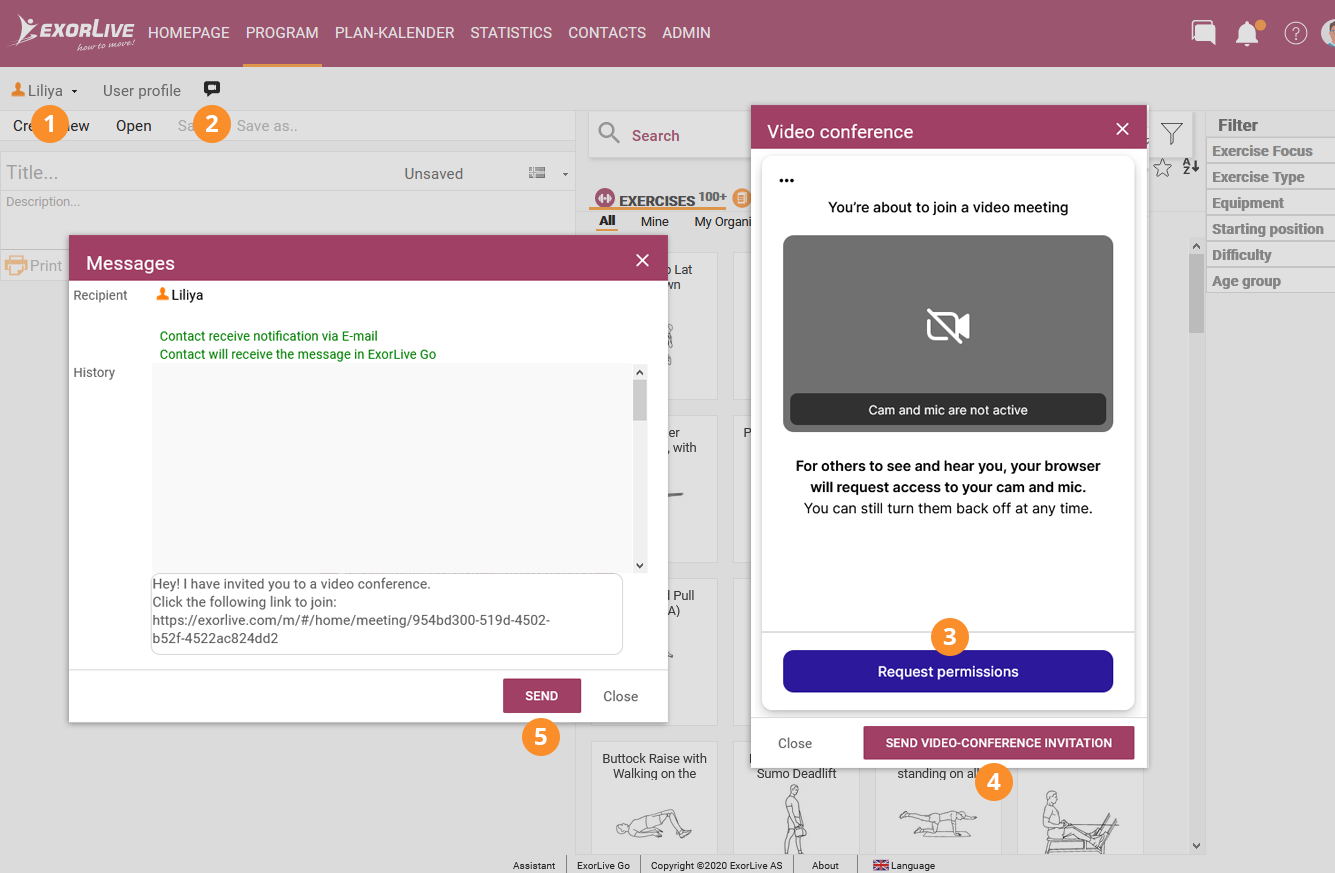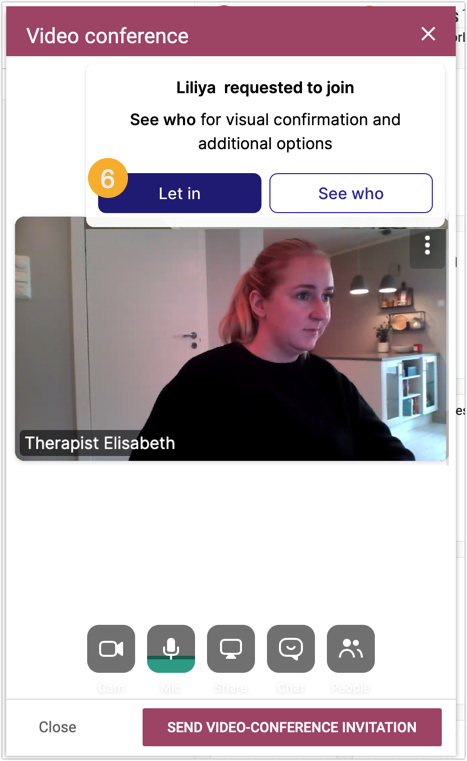 If you want the opportunity to record the video meeting, please contact us.
This is how the contact joins a video meeting from ExorLive Go
1. You will receive a message with the invitation on the home screen (1) or below me -> My messages (2)
2. Click on the link to participate in the video conference (3)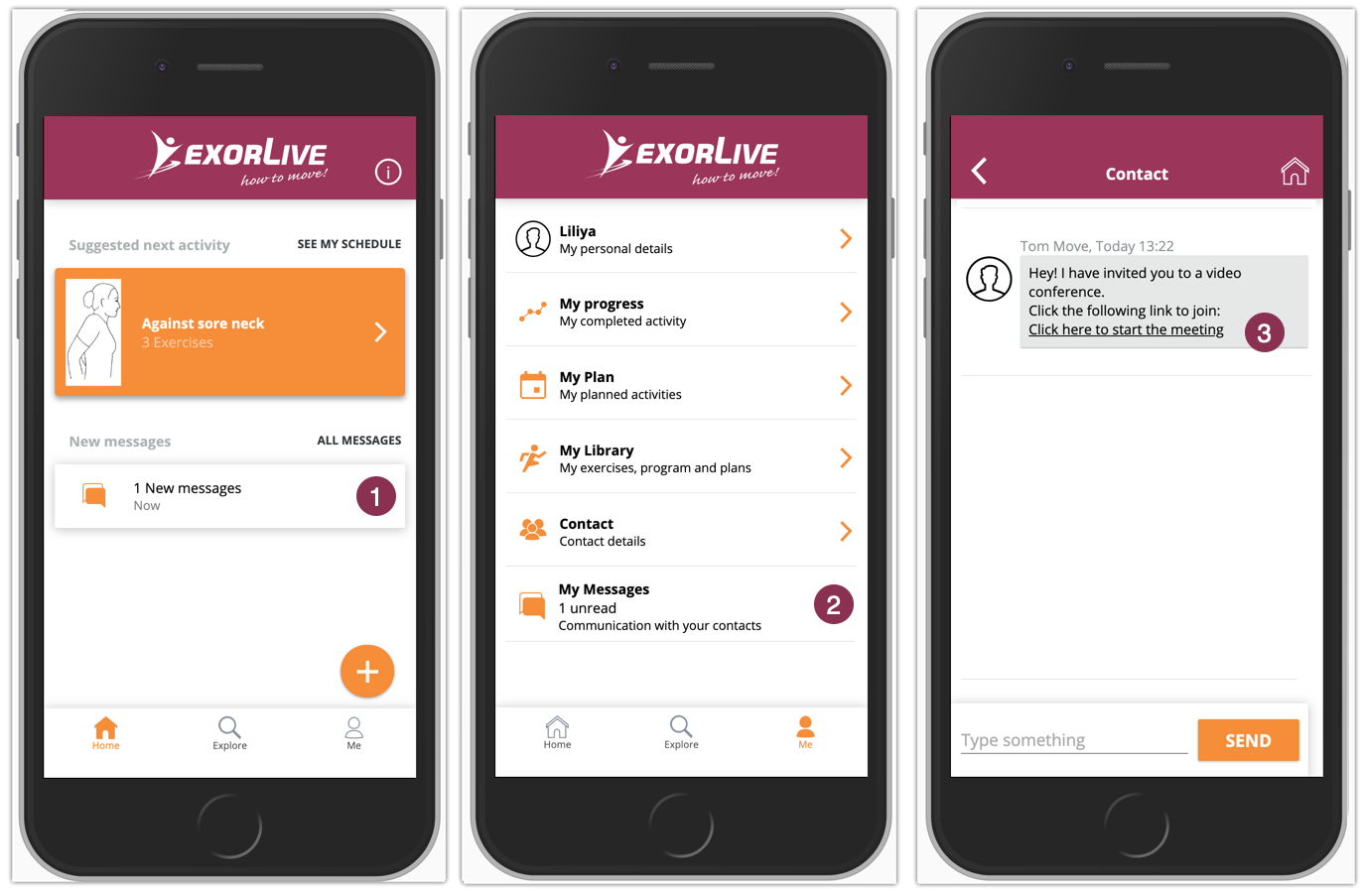 3. Click on "Request Access". You must give the app permission to use the camera and microphone. You can turn both off at any time (4,5)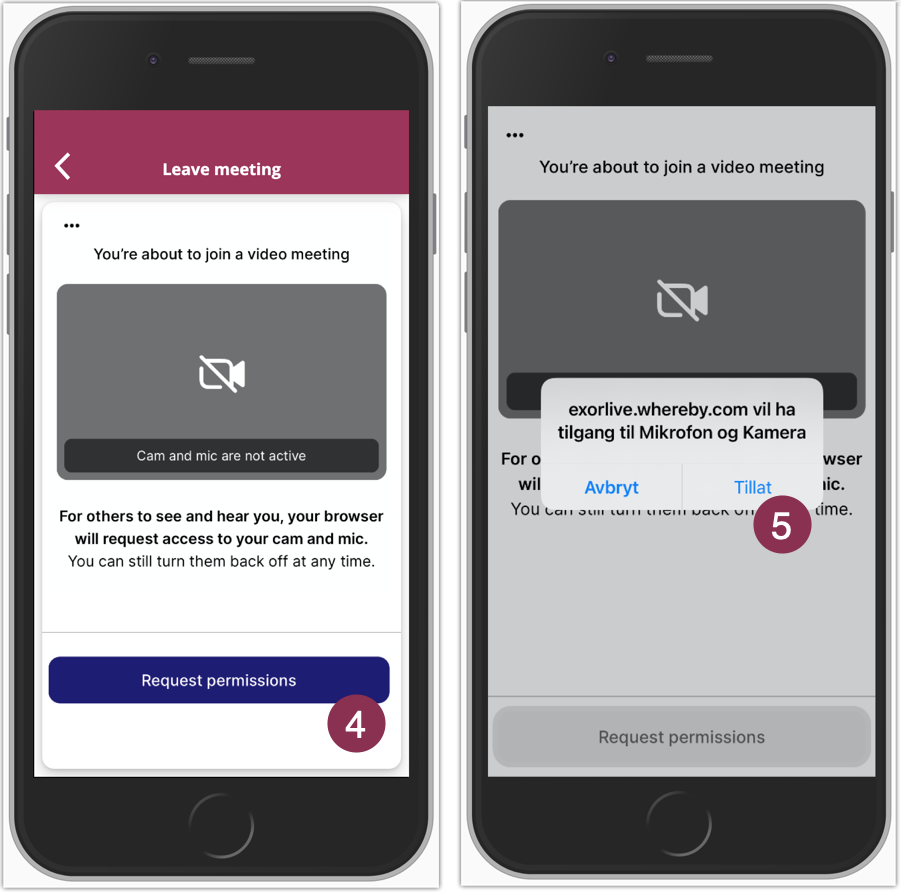 4. Click "Knock" and wait for a reply (6.7)
5. Now the instructor will let you into the meeting.
6. To leave the meeting, click on "Leave meeting" (8)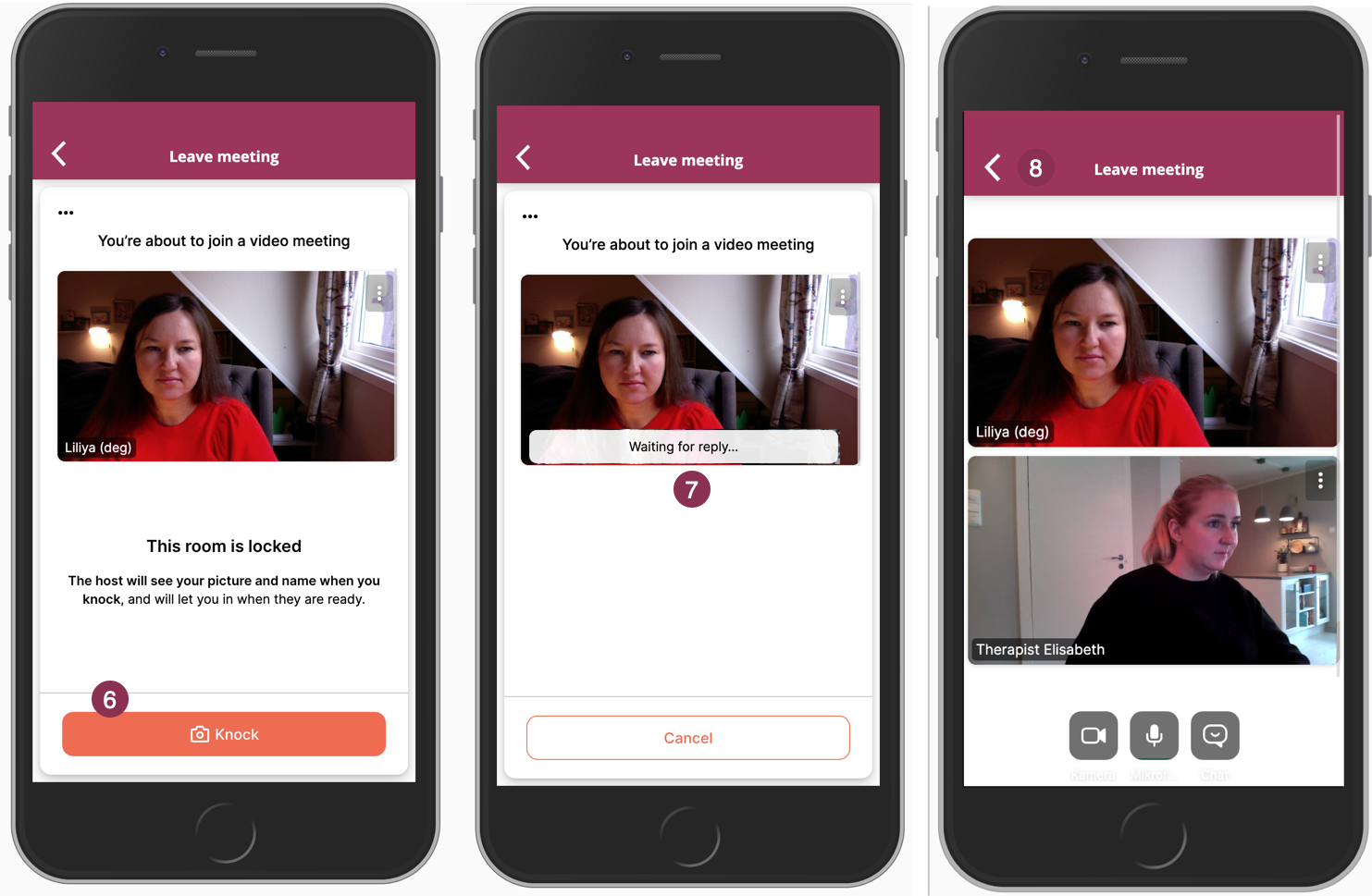 Click here to read about safety in ExorLive Video Meeting.