There are several ways to create a new contact in ExorLive. All the options are equally good and it's up to you to decided which one you want to use.
---
Option 1:
Click the "Contacts" tab, you should now get an overview of all your contacts. Click "New contact" in the top left corner.
Option 2:
In the "Homepage" tab in ExorLive, you will see a window called "CONTACTS AND ACTIVITY" in the bottom left corner. Click "NEW CONTACT" in the window.
Option 3:
Click the "Program" tab. Click on "Choose contact" button, right under the "Program" tab. Select "New Contact" from the drop-down menu.
---
Regardless of which option you chose, you should now see the contact info window (Picture 1).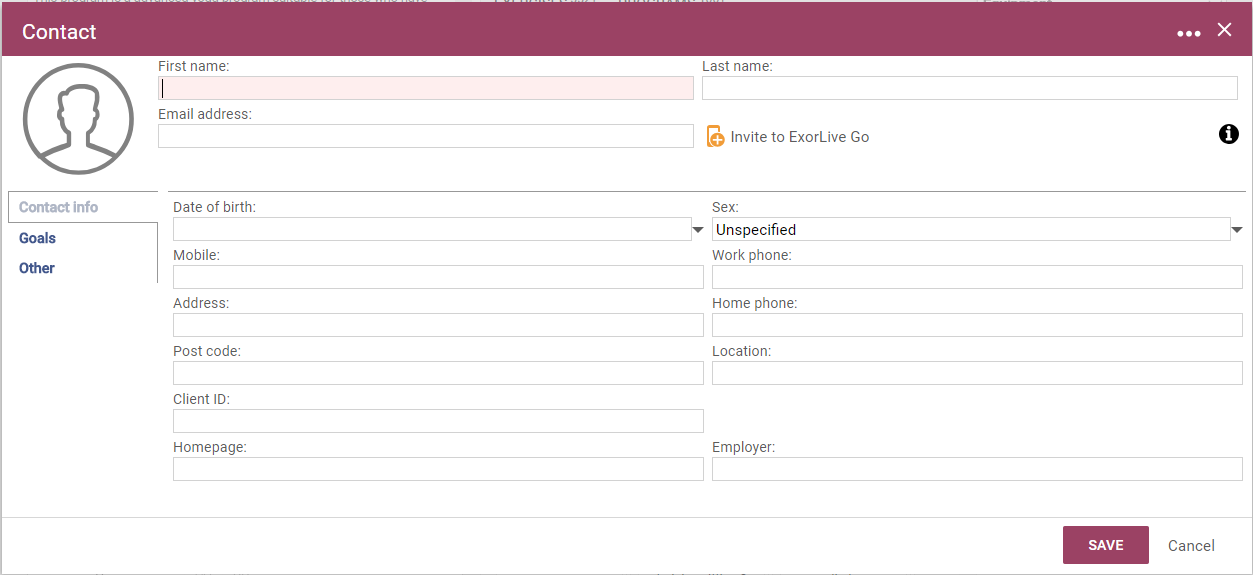 Picture 1.
Fill in contact's personal details and other information. In the left corner, you can also enter goals and other info.

Under the "Goals" tab, you can enter contacts current weight and the desired target weight.

Under the "Other" tab, you can choose contact's role, primary contact, add tags to find the contact quicker, and choose whether the contact should appear in your contacts list.

When you've finished filling in and adjusting the contact details, click "SAVE". The contact should now appear among your contacts, if you have chosen that option.