In ExorLive, you can easily communicate with your contacts via message or email. Your contacts will receive the messages you send, through ExorLive, directly in their app, in the form of a direct message.
See how it works:
You can communicate with your contacts directly from ExorLive. In the top right corner you can find a chat icon. With this you can initiate an exchange of messages with your contact.

There are a few ways to send a message:
Option 1: Double-click on the contact in the list of contacts, this will open the contact details screen. In the top-right corner of this screen you can see three dots. Click there and select "Send Message" from the drop-down menu.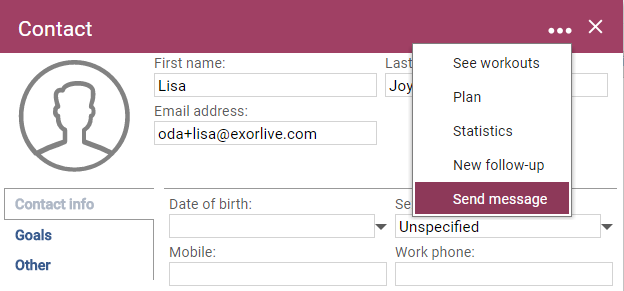 Option 2: Navigate to the "Contacts" tab in ExorLive. To the right of the contacts name, click on the chat icon.

Once you do, you can see if and where the message will be delivered. If the contact does not have an e-mail address, it cannot receive your message. Your contact can reply to your messages from the ExorLive Go App for a quick and easy two-way communication.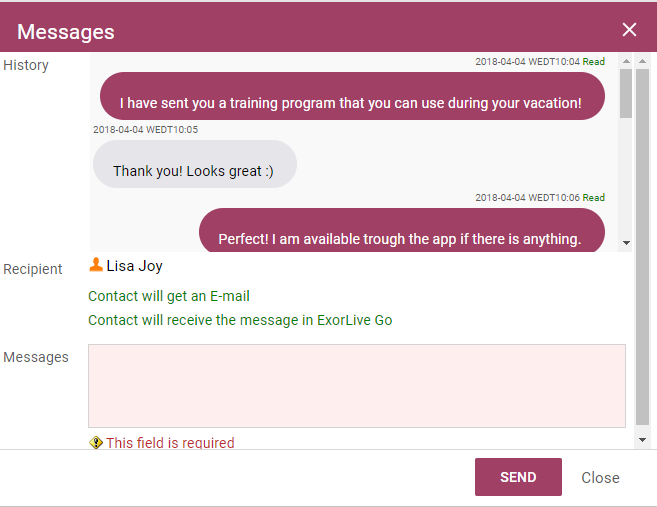 If the contact does not use the app today, this will appear and you can invite the contact to the app.

Hide messages

*If it is selected in ExorLive Go settings for the organization that messages are hidden, the contact can not see messages sent to the ExorLive Go app.
When you receive a response, the chat icon in the top-right will show a number next to it, indicating how many messages you have received.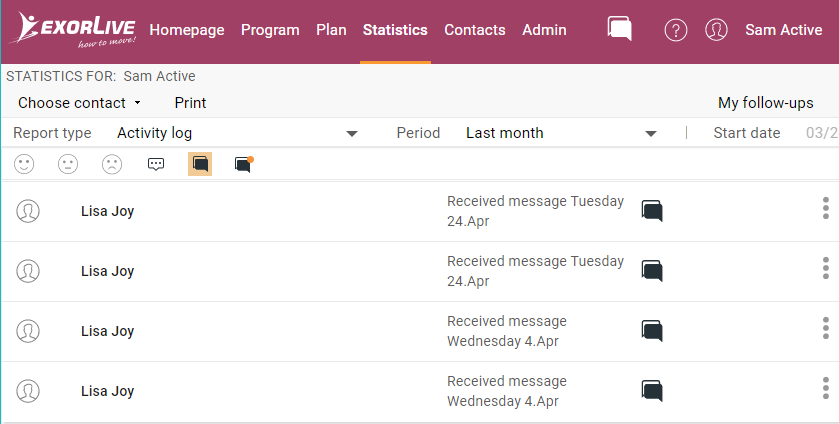 Click on the symbol to see a list of new messages.

This is how it will appear for your contact when they receive the message in the app: