Welcome to an easier everyday life with workouts and exercises!
Follow these steps to get started with ExorLive Go:
1. Start by opening your inbox, where you have a message from your instructor. Click on "Activate your account" to begin.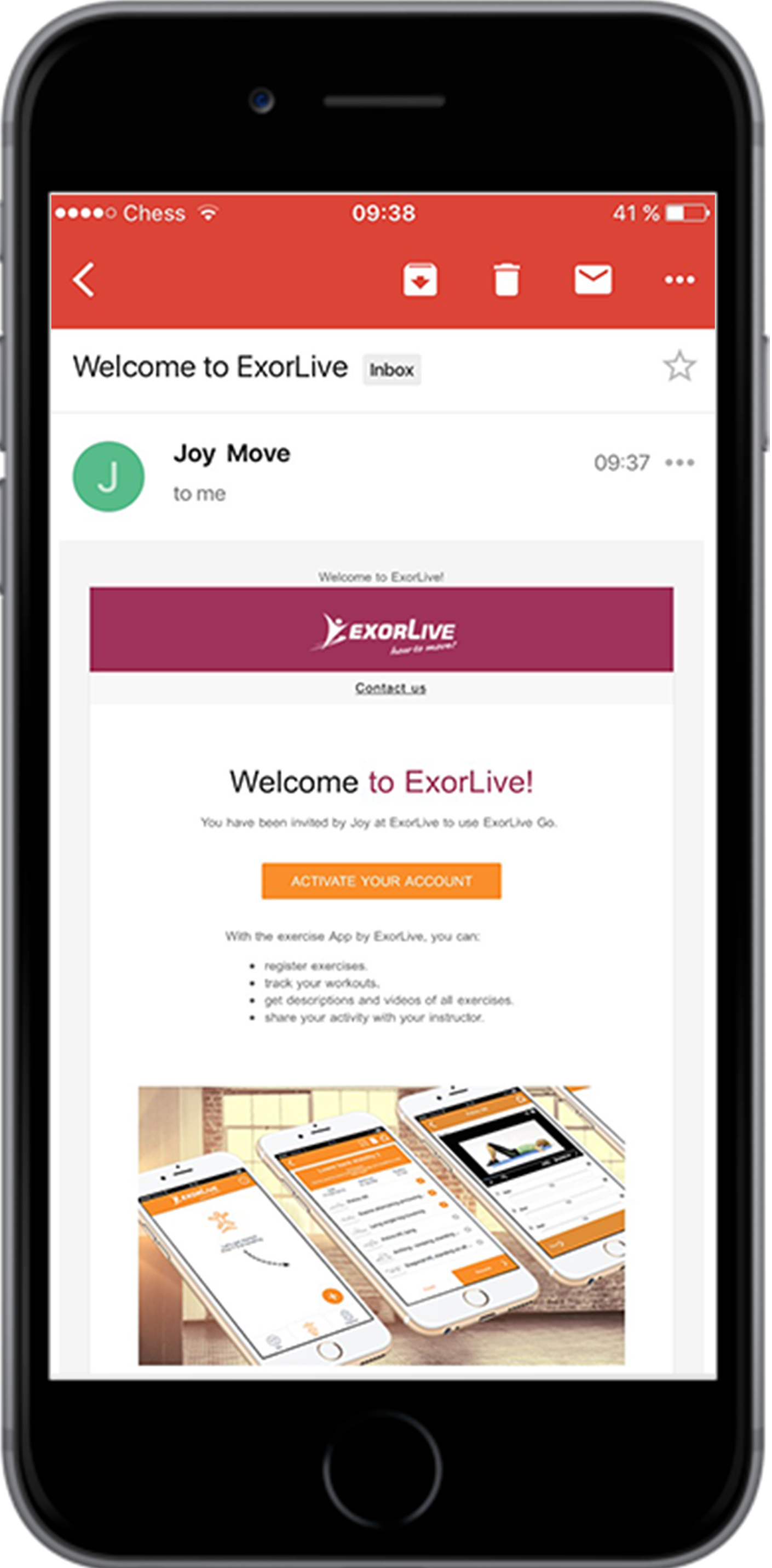 2. Fill out the fields with preferred user name and password. Click on "Start"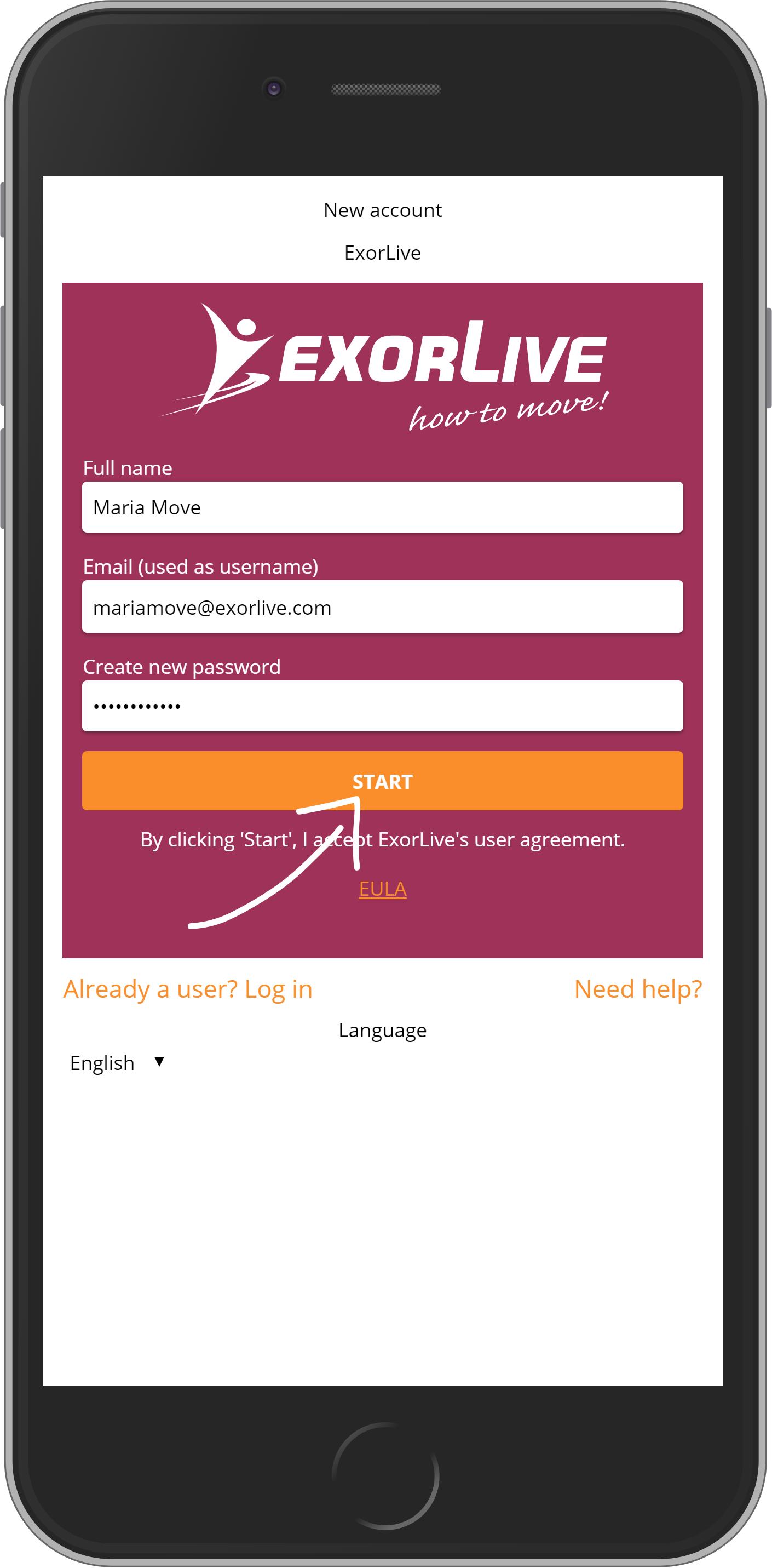 Your account is now activated and ready to use. Click "OK"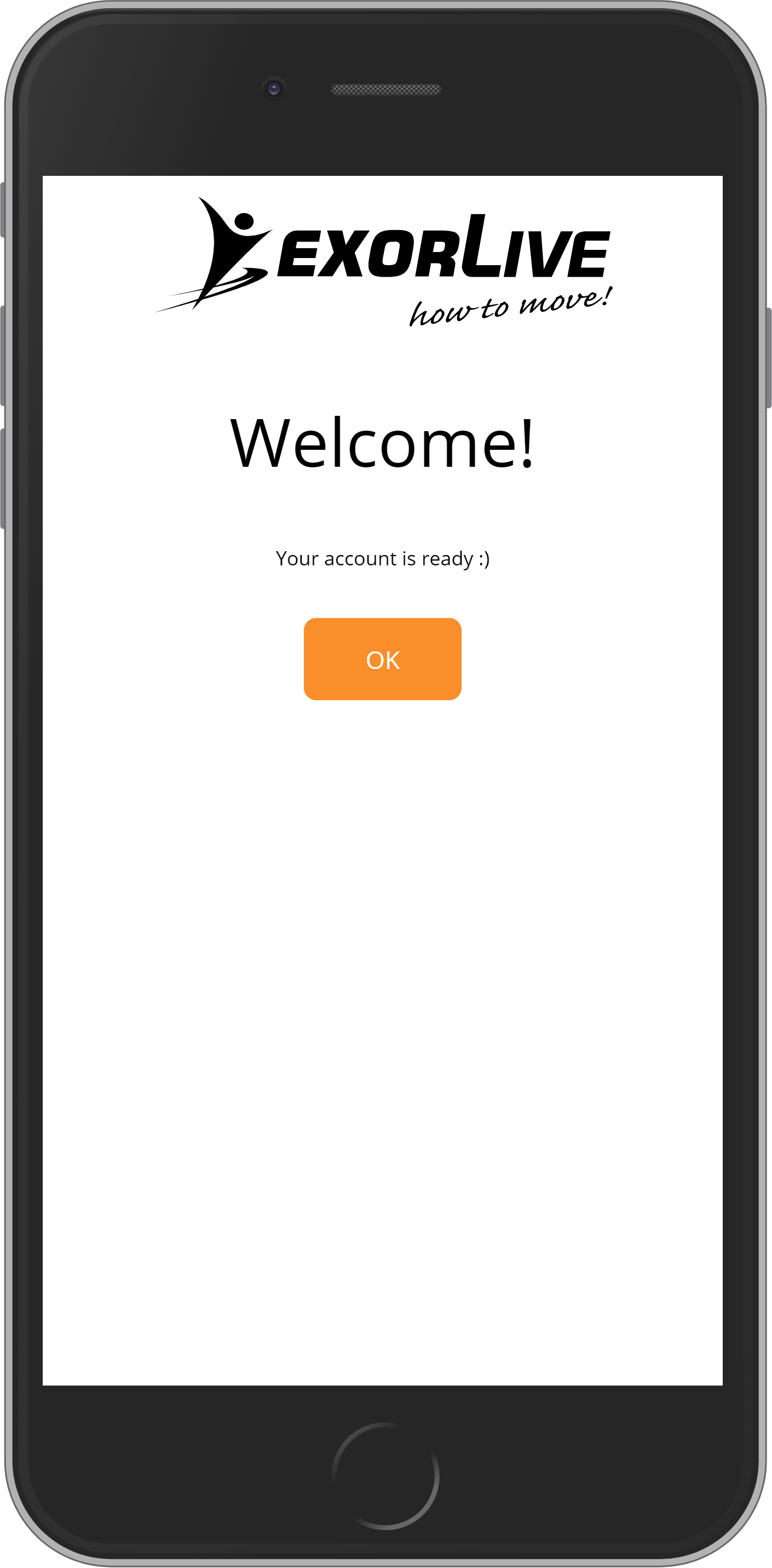 3. You will receive a welcome email with username and log in possibilities. When logging in for the first time, it might be a good idea to add ExorLive to your Home Screen, so it will be easy to find it again.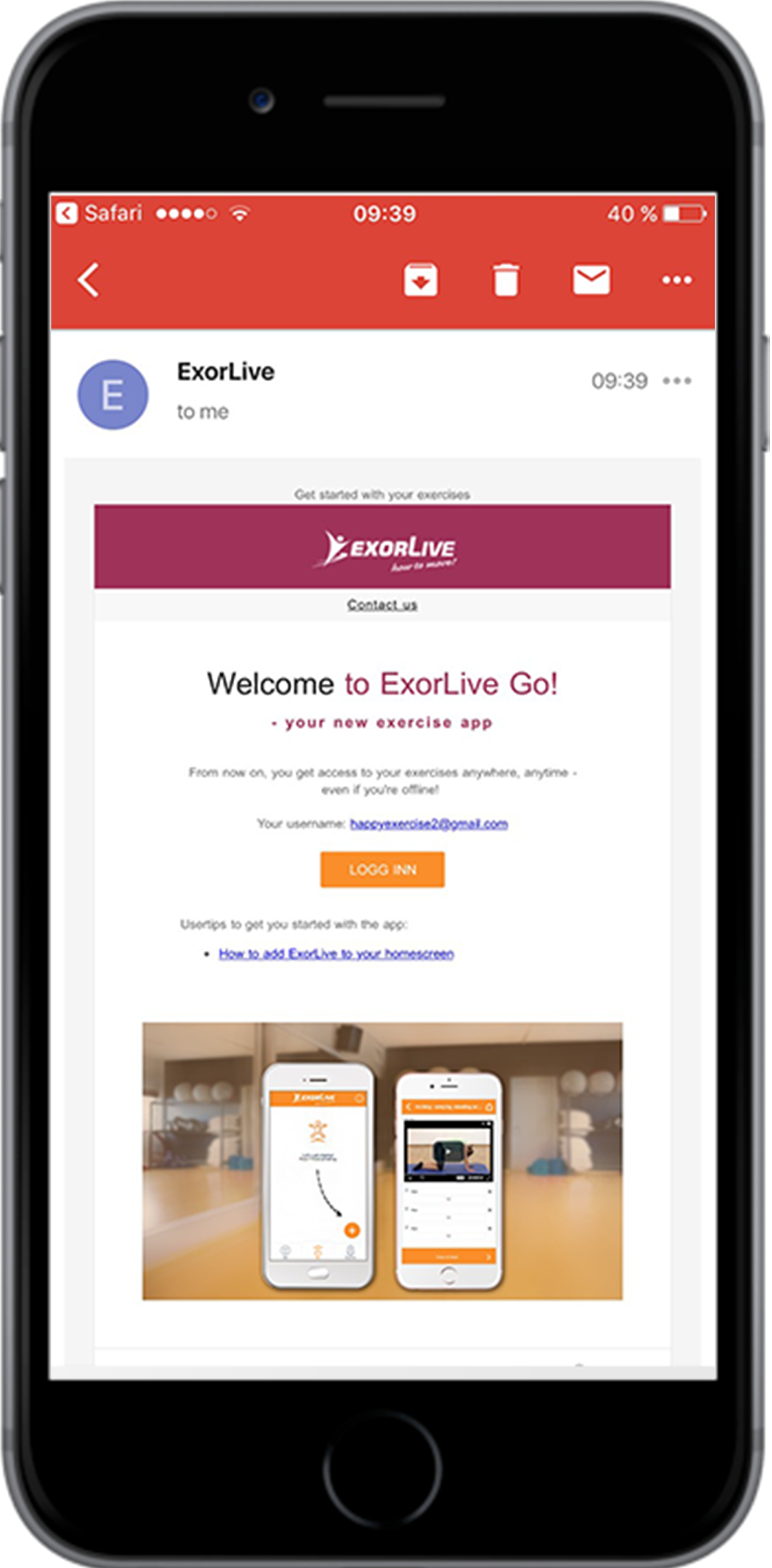 Start your exercise
These steps shows how you begin and finish an exercise programme:
Click on "Suggestion for next exercise". This is the programme from your instructor.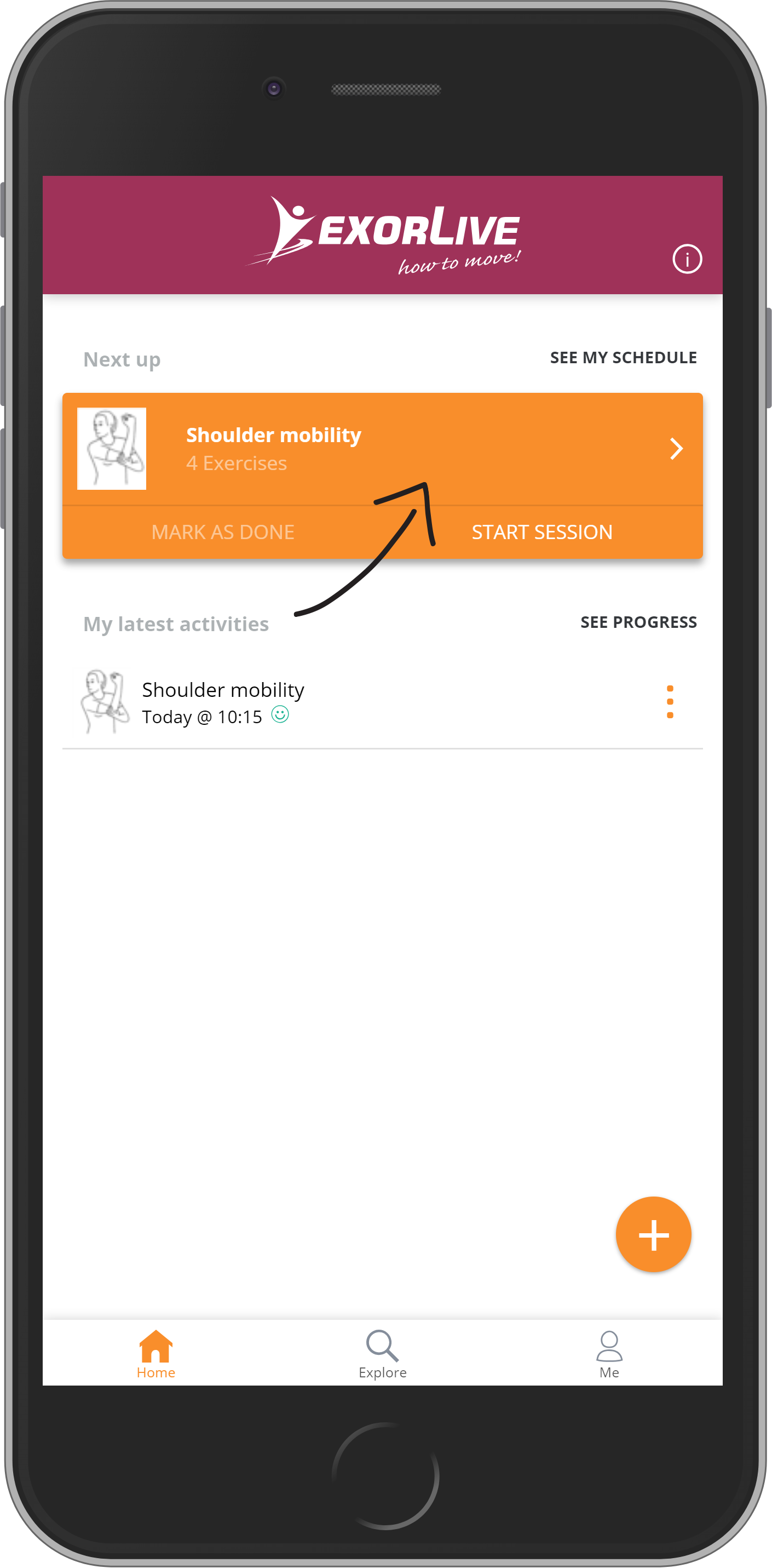 Click on "Begin" to begin your exercise.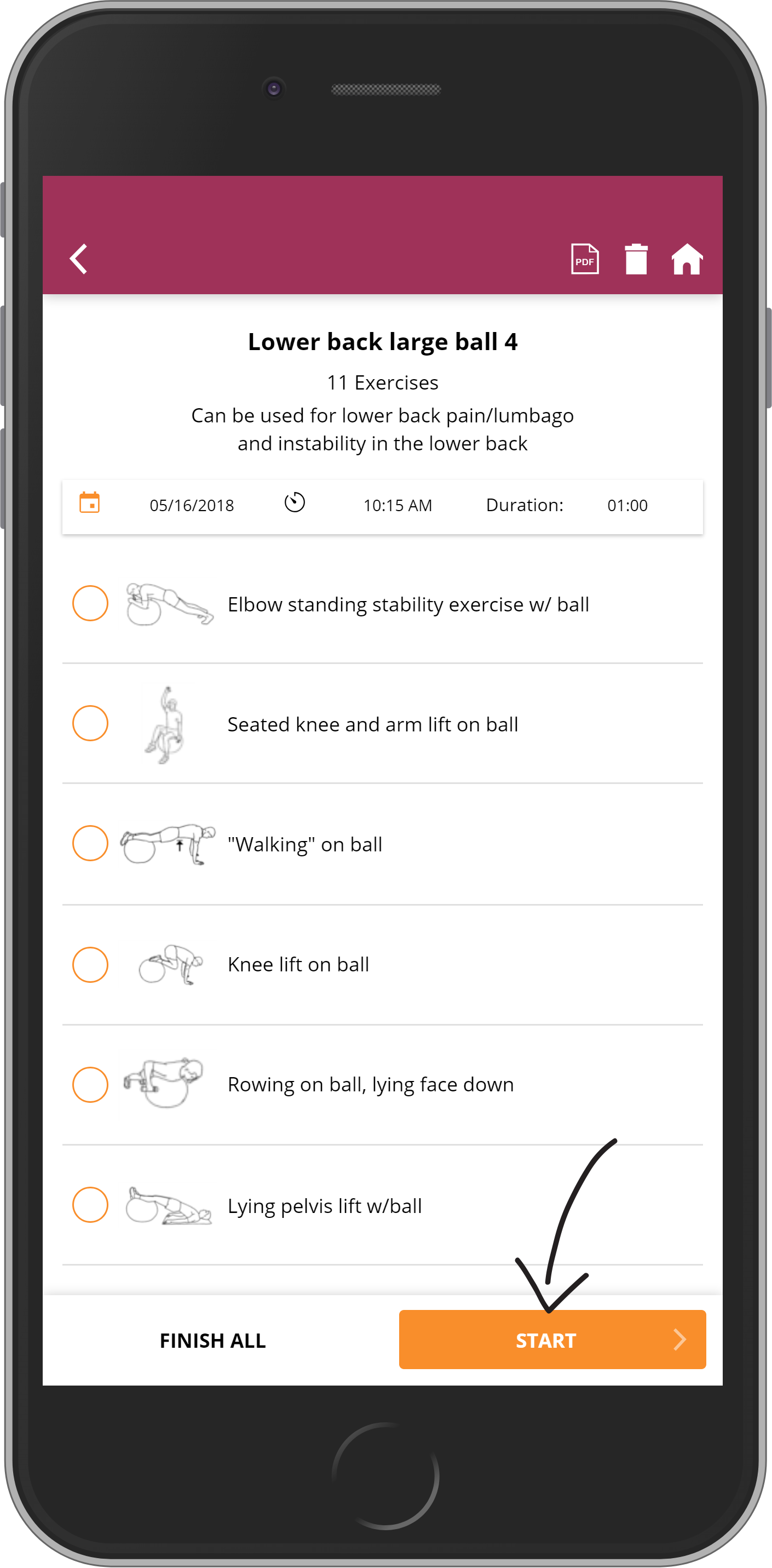 Click on the play button to watch a video of the exercise.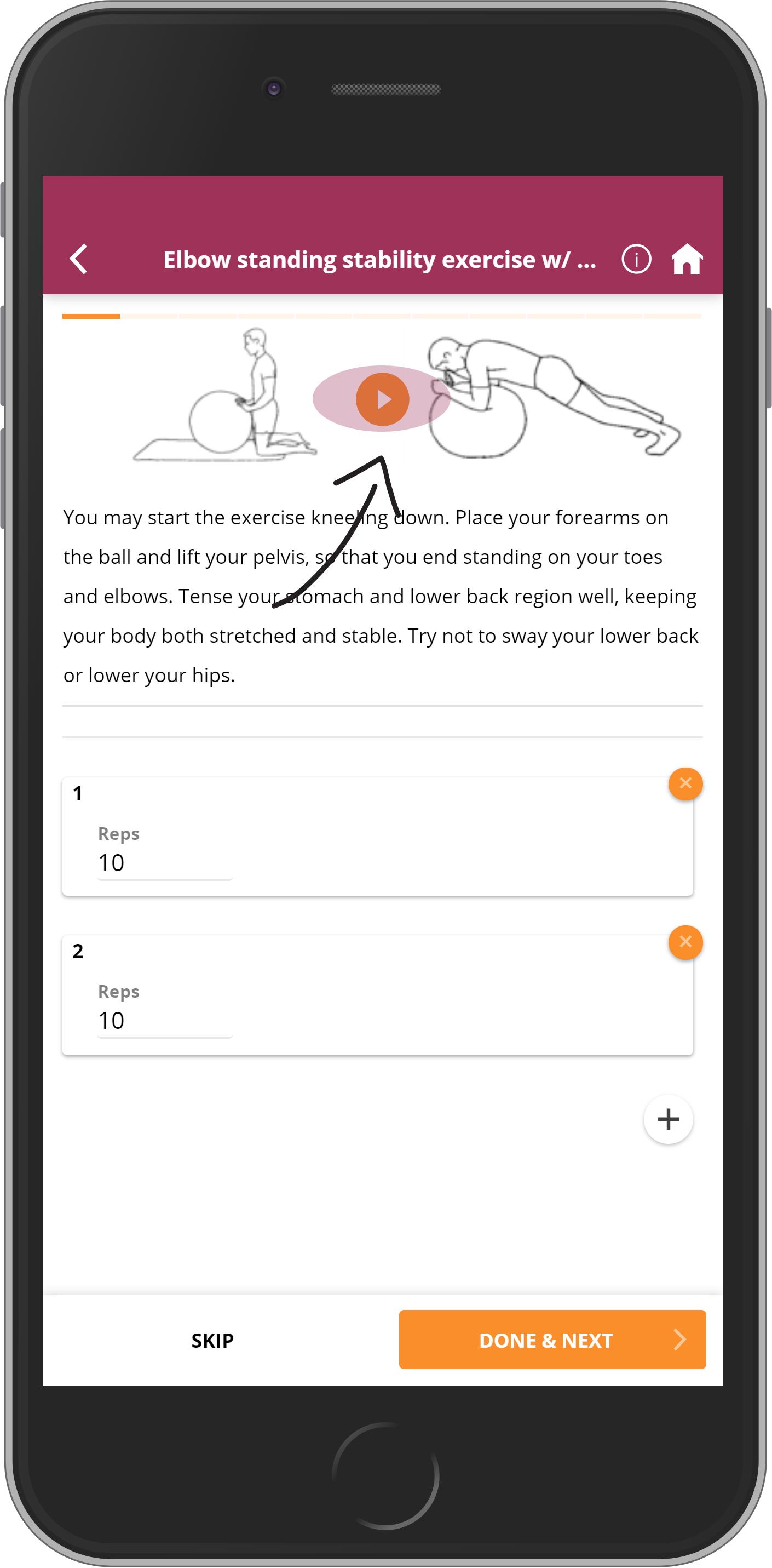 Click on "Finish & Next" to continue to next exercise. Continue until done.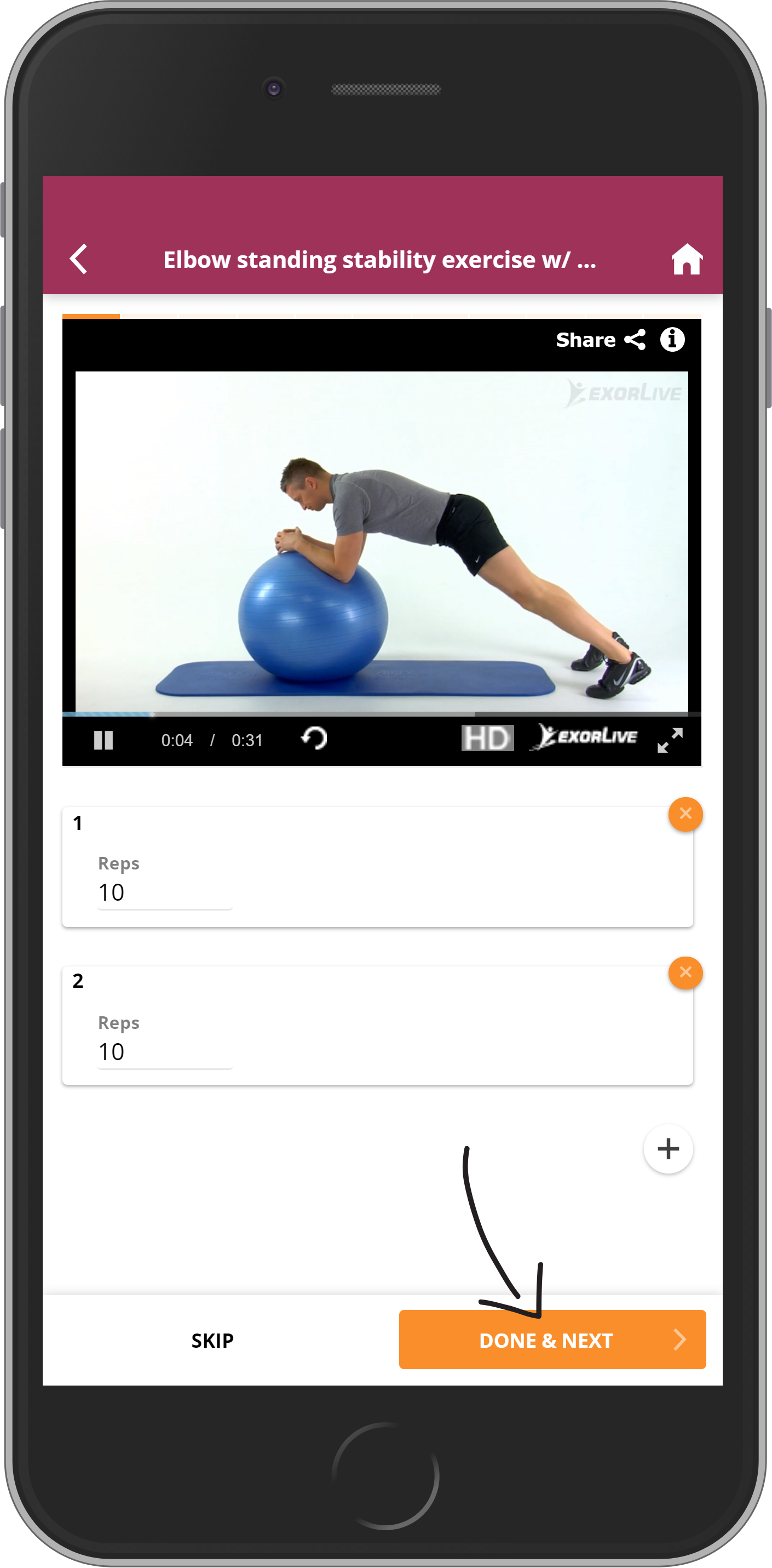 Feedback
You have now finished your exercise programme. How was it? Did it feel good, or did you experience pain? Give your instructor feedback on the exercise, so he/she can be prepared to your next consultation.
 
Use the emoticons for quick feedback:
Happy smiley = Good exercise, no pain.
Neutral smiley = mild or moderate pain.
Sad smiley = very painful.
Elaborate your feedback with comments and click "OK" when finished.