E-mail notification
An contact wants to be notified by e-mail if the therapist/instructor has planned a session, so that they do not forget to exercise.
An Admin can activate/deactivate e-mail notifications for all for all patients by:
1. Select the ADMIN tab
2. Press ExorLive Go
3. Activate/deactivate e-mail notifications for plannes workout.
Email Inclusion Criteria:
- Contact has an activity in its planning calendar
- Contact is activated as Go user.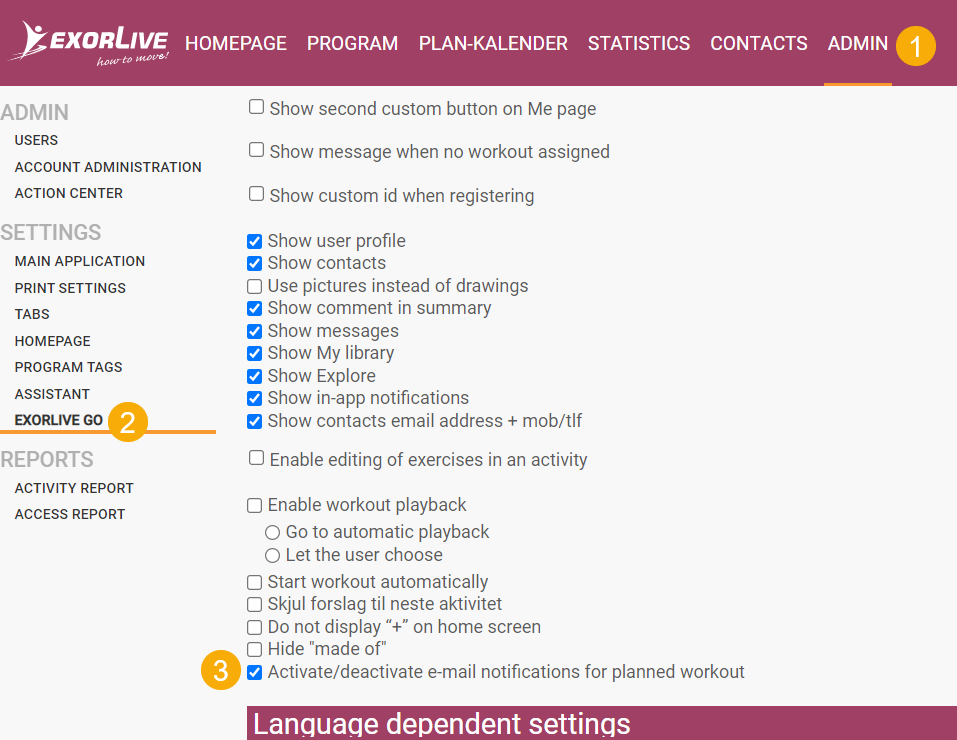 Contact can easily turn on / off notification of planned session in ExorLive Go under Me -> Notifications-> Email notifications.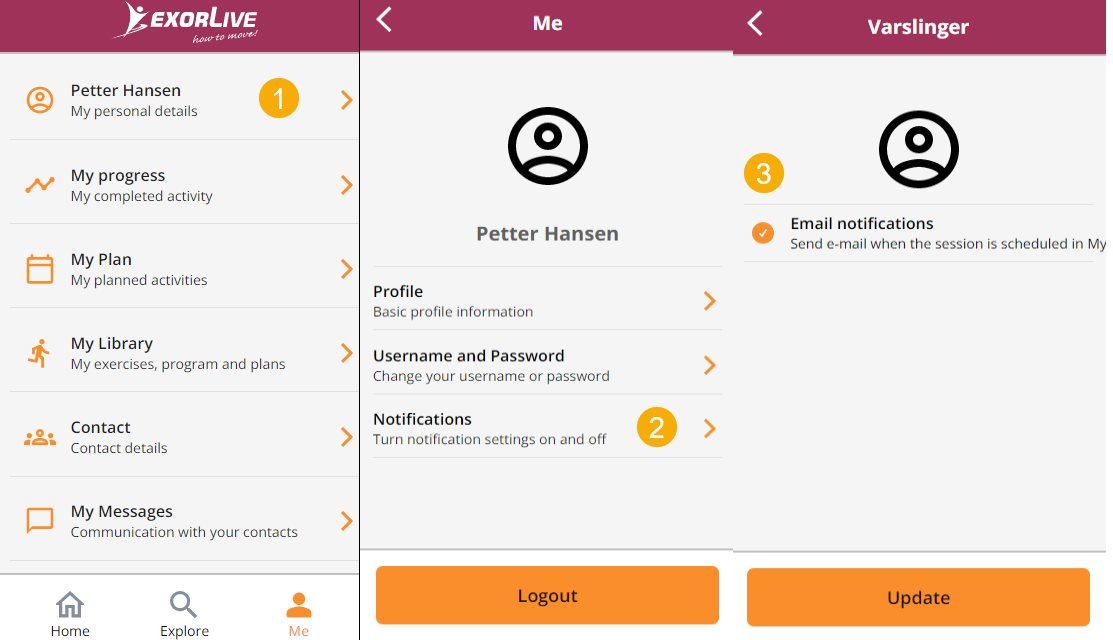 Contact receives an e-mail notification once a day when notification is activated and the practitioner has a scheduled session in the calendar.