In ExorLive, you have the option to block users in other departments from seeing the training programs of your contacts. This is done per contact.

If an instructor in another department accesses a contact that is blocked for access in other departments, the contact's training programs will be hidden under the "Blocked" tab. In order to gain access to these training programs, the instructor must confirm that he has contact's consent to do so or fulfill the conditions for emergency opening. This action is logged in the system.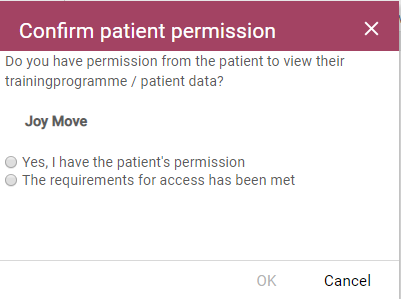 How to block others from accessing contacts training programs
Click the "user profile" to the right of the contacs's name after selecting the contact. Click "Other" and select "Change Blocked Information". In the box that pops up, you can choose which department you want to block from accessing contact's programs. Press "Select" and then "Save". All training programs linked to the contact will now be in the "Blocked" tab.