ExorLive is currently available in 5 languages.
You can change your language in one of these ways:
1. Click on your name in the top right corner and select the flag button.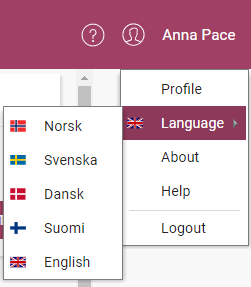 2. Click on the flag at the bottom of the screen.

3. Click on the flag above the filter-options.