As an instructor / admin user, you can dectivate/ activate an EL Go user.
1. Press the contact dialog window.
2. Find your contact and double click to open the contact.
3. Press deactivate
4. Save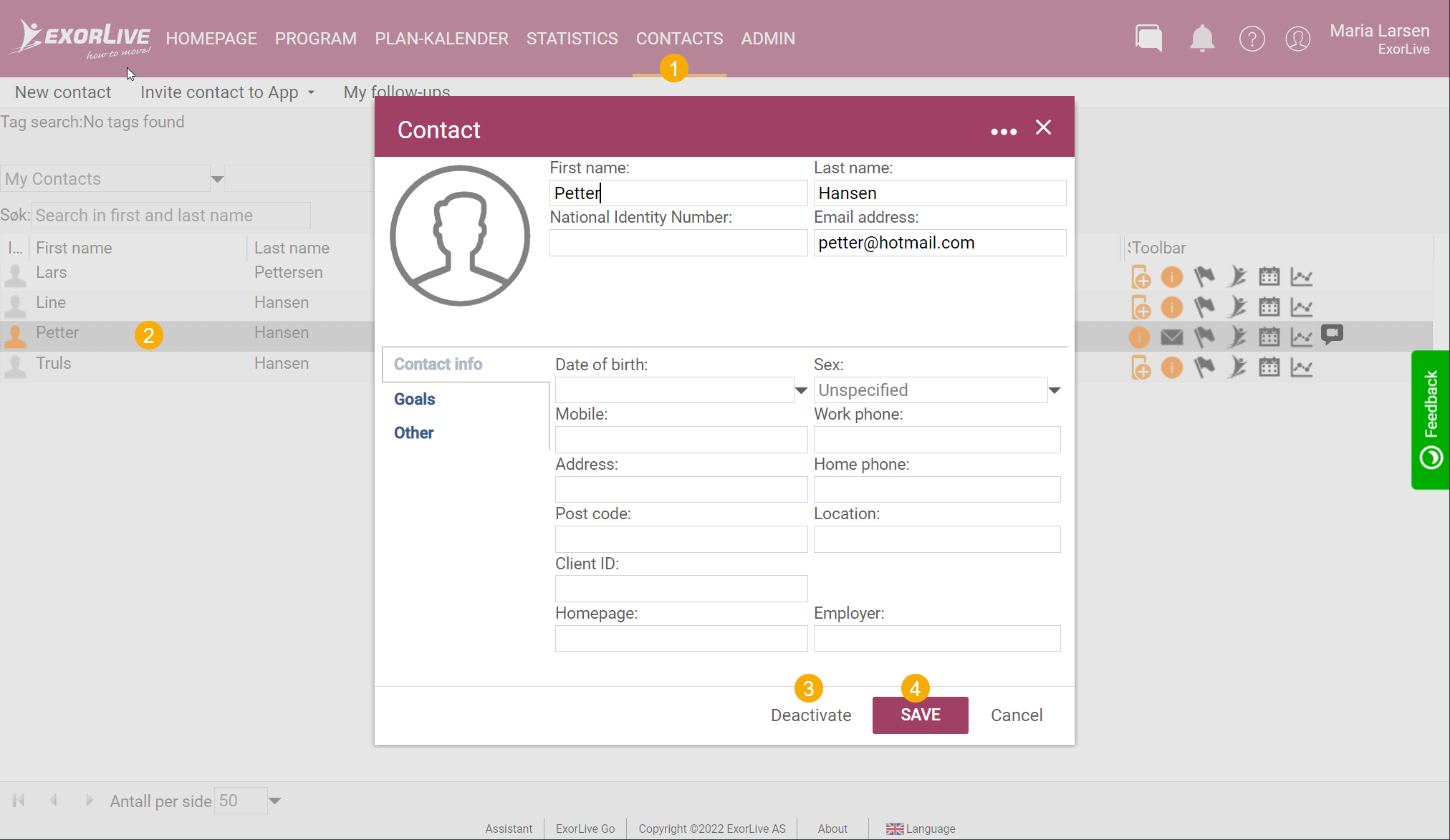 ADMIN
An Administrator can deactivate a contact by opening "User details" and clicking "Deactivate". If you want to completely delete a user from your organisation, you can click on "Delete".
Note! By deleting a user/contact, all the training programs, saved to the user/contact, will be deleted as well. We therefore recommend to use "Deactivate"-function, for the most part.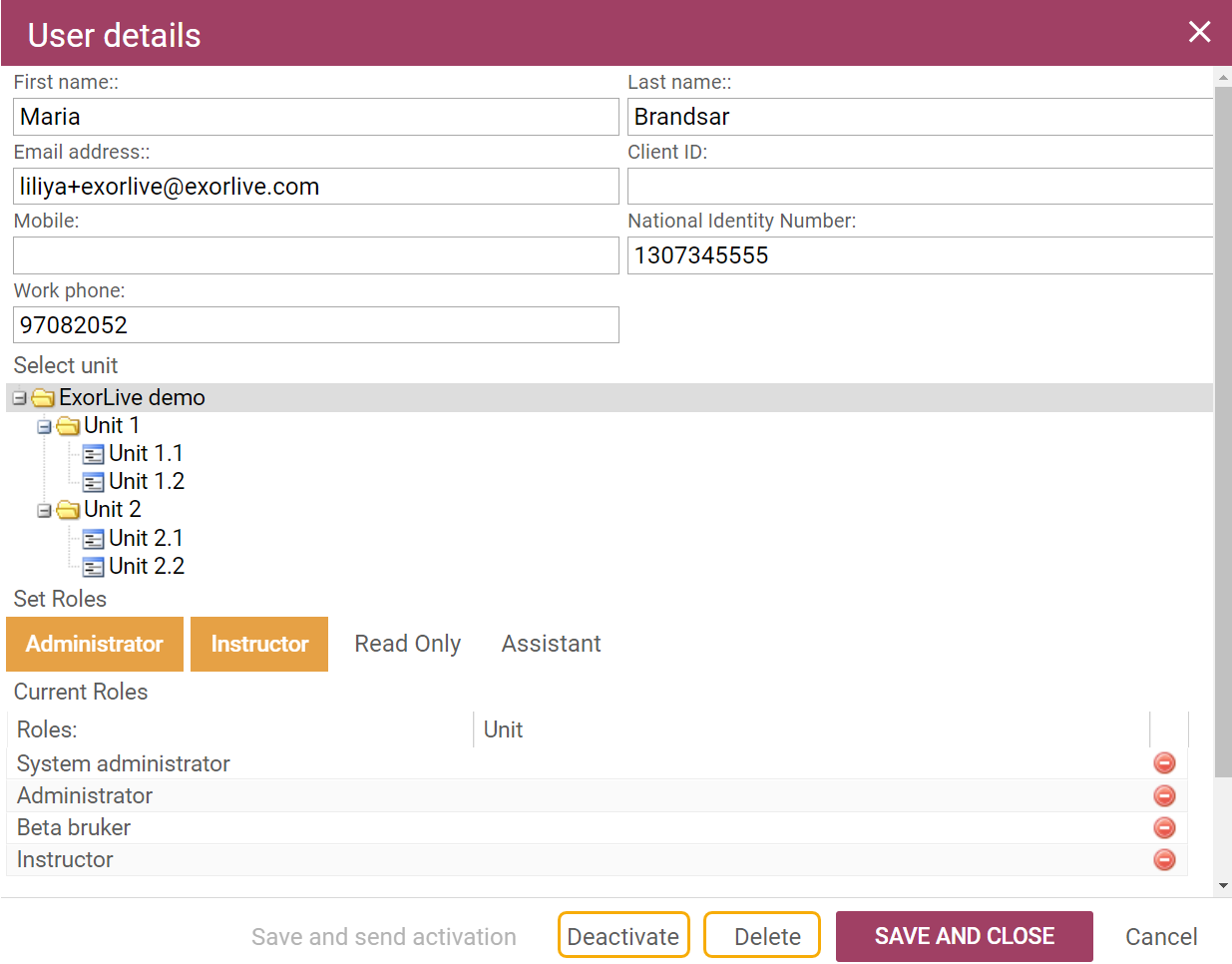 If you do not find the user / contact you want to deactivate / delete, use the search field or sort by roles.

Delete a users/contacts
1.Admin -> select the user you want to delete and right click
2.Tap Delete account
3. Enter the reason for deletion
4. Press Yes, delete user (s)


Delete a group of users/contacts
If you are the main administrator of your organization, you may also delete several contacts at once.To do this in Admin > Users, left-click on any of the users that you'd like to delete. When you've done your preferred selection, right-click, and choose "Delete account". You will then have to confirm your choice again - remember, this is permanent!