You might have a great plan laying around in your library, that you would like to share with other colleagues. In this article we will show how you and your colleagues can easily share plans with each other.
Find your colleagues plans
1. Click on "plan-calendar" at the top of the page
On the right side of the page you will find an overview of exercises, programs and plans that you can drag straight into the calender
2. Click on "plans"
3. Click on "my organization"
Here you can find all of the plans that are made available to you by you and your colleagues. This access has to be made when making (or editing) the plan, which you can read more about here!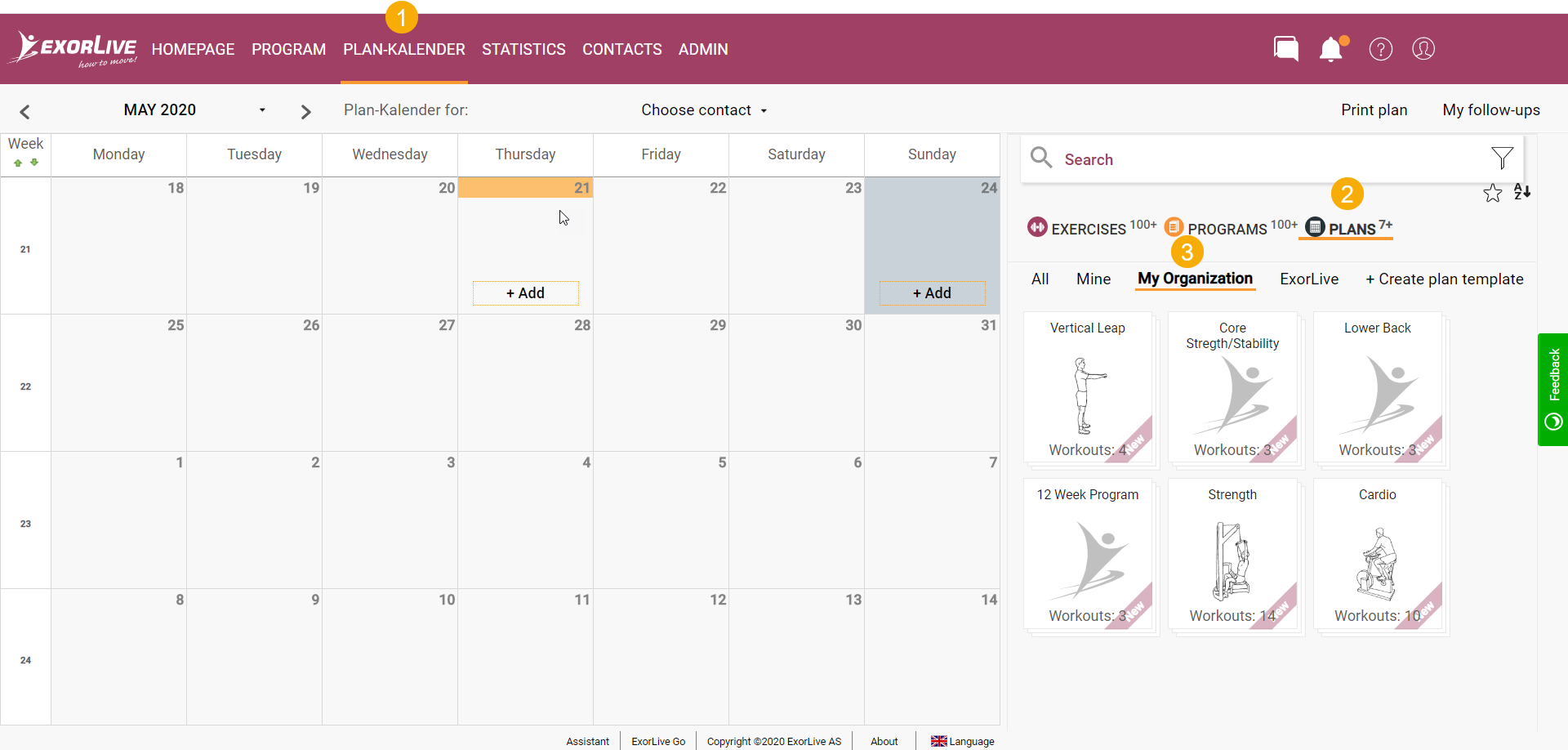 Sharing plan via URL
You can also share a plan with a colleague using URL.
1. First, go to "plan-calendar"
2. Click on "plans" on the right side of the page
3. Find the plan you wish to share and press the information icon on the plan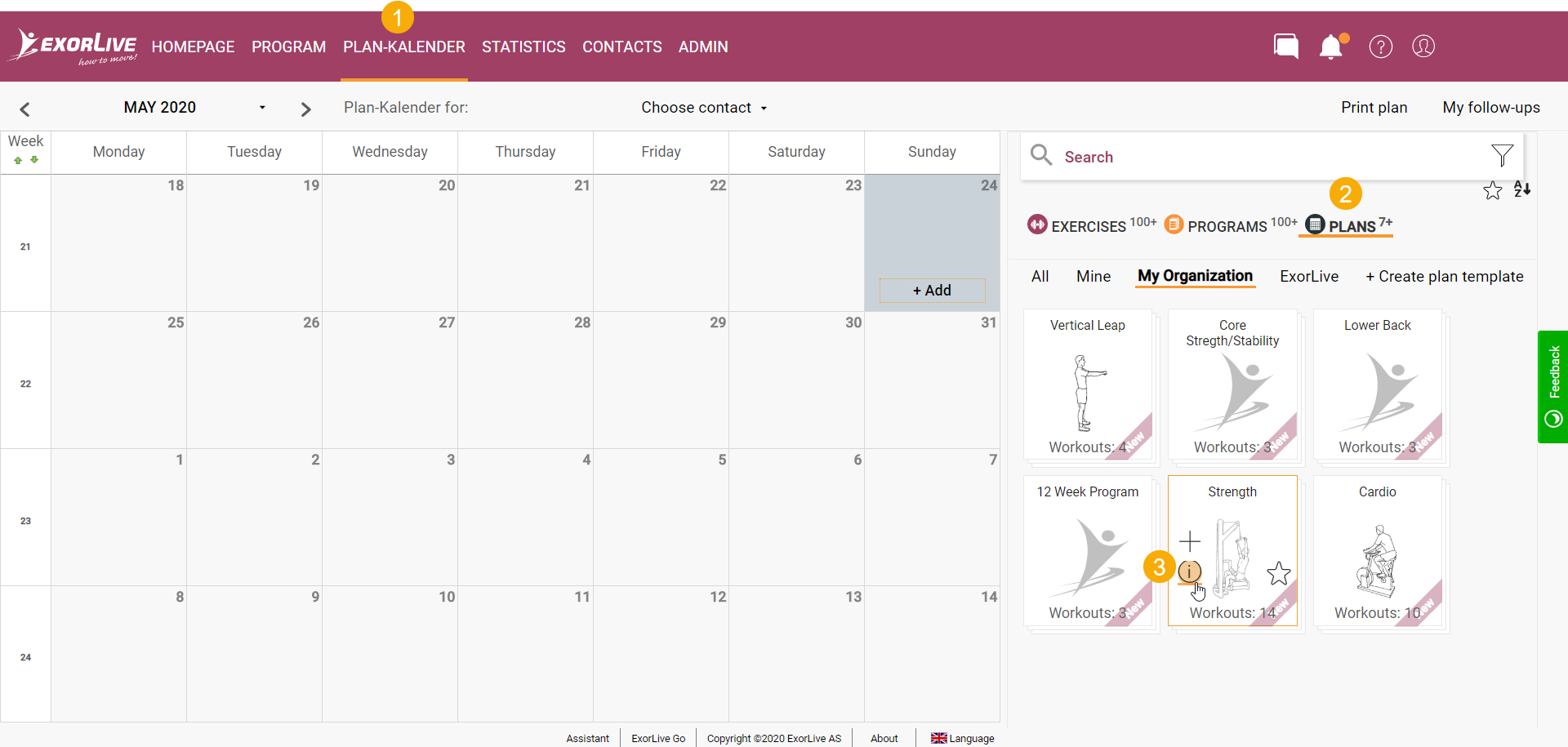 Here you will find information about the plan and a URL for sharing.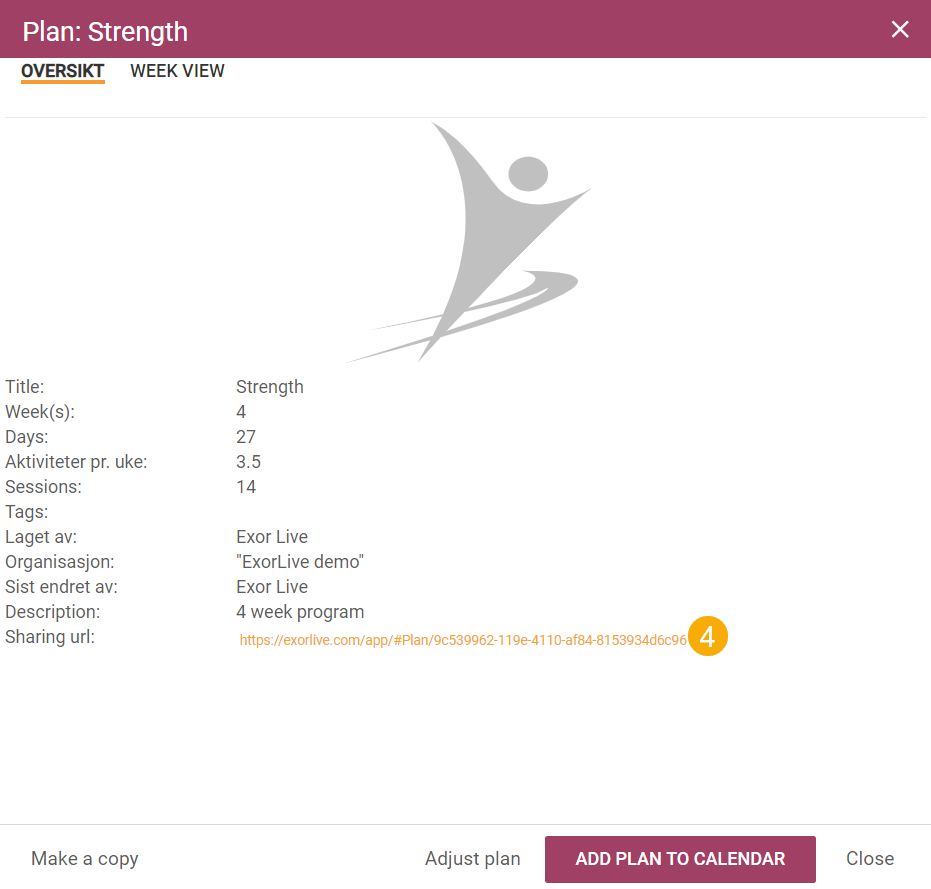 4. Copy this link and send it to your colleague(s) any way you want. The colleague must be logged in to see it, and also have access to the program (i.e. the plan's sharing level must be at least for your unit or organization).