This action requires that you have Administrator rights yourself.
If you can´t see the tab Admin in ExorLive, contact your administrator or ExorLive support.
Click the tab "Admin"

Click the button "Add User"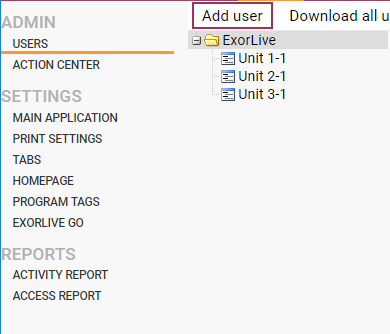 Enter name and email address. Click the button "Save and send activation".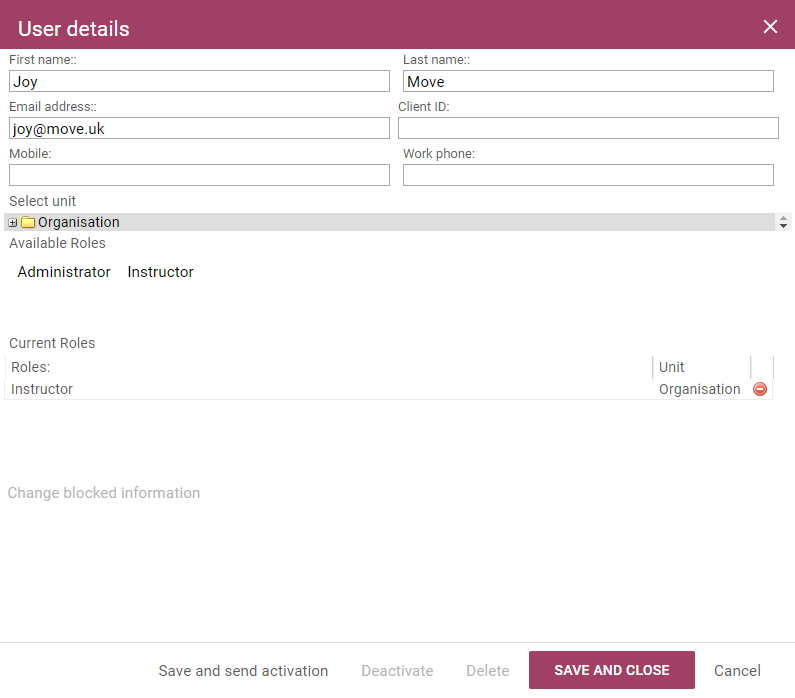 Now you have created a user with Instructor rights and an activation email has been sent to the user.
If you want to add Administrator rights to this user, double click on the user in the list or press the info button all the way to the right.

Click the Administrator button under "Available roles".

Now both Administrator and Instructor should be visible under "Current roles".

Do NOT remove the Instructor role from an administrator.
To be able to log in to ExorLive properly, an Instructor accompanying the Administrator role is necessary.