To add a logo to the app, you must have administration rights and access to the ExorLive go toolbox.

1. Go to the "Administration" tab.
2. Press ExorLive Go.
3. Select upload logo 1.
4. Press save and preview to see how the logo will be in the app.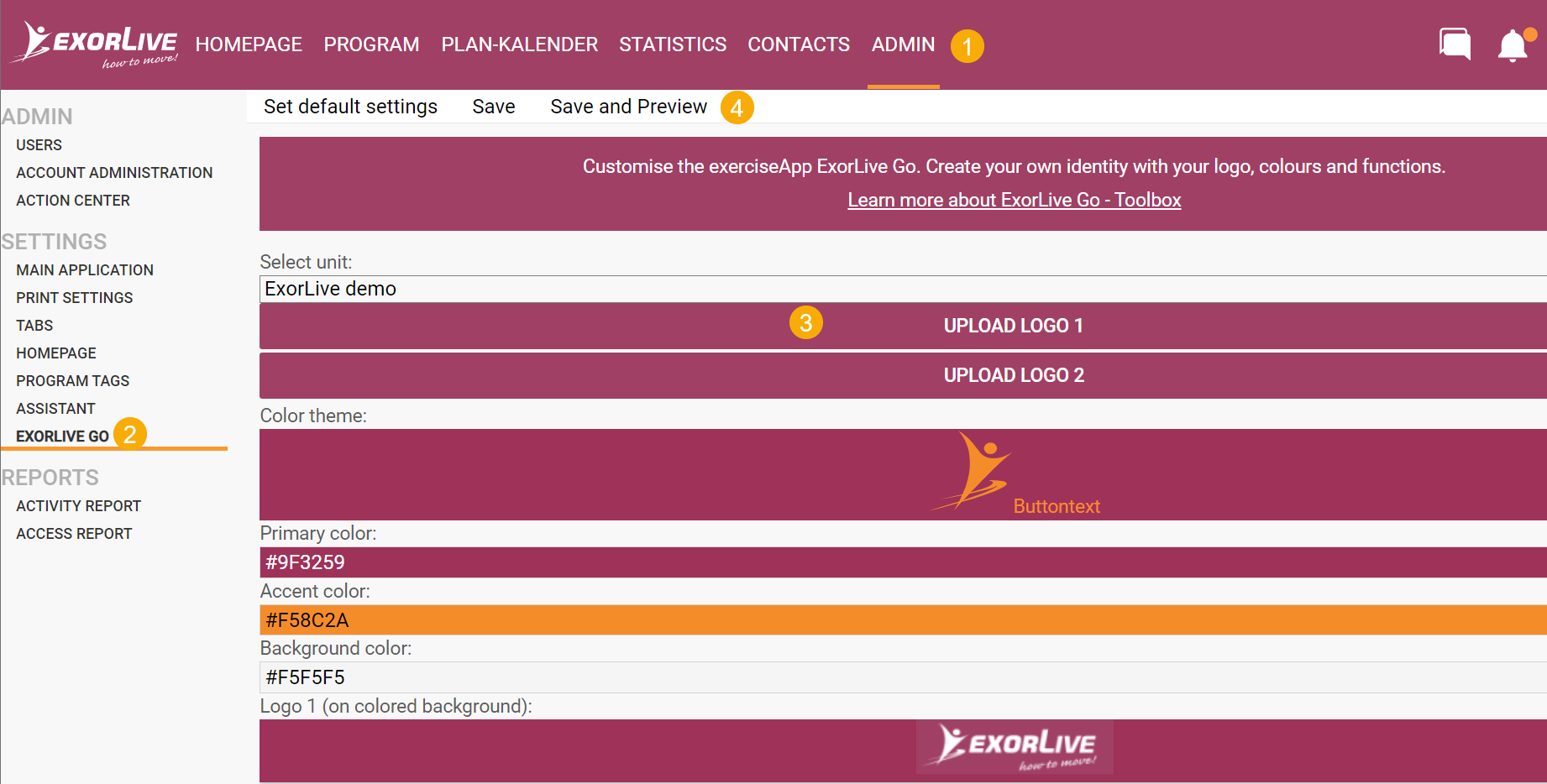 Read more about how to add your own logo on exercise handouts.