Users can lock/sign a program by ticking the "Sign"-box, when saving a program.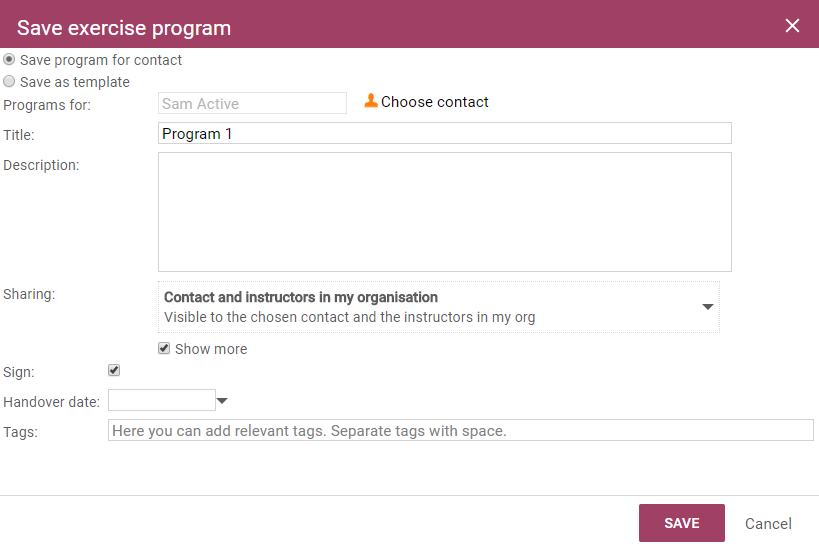 This locks the exercise program, meaning that others can't edit and change it. A locked/signed program can be opened, but not edited. Instead, it will be saved as a new copy. It is registered, when the program was locked/signed and by whom.
Lock/signature and date for locking/signing is saved in the system and shows on the print-out.
The administrator can:
find an exercise program

choose a unit or a contact

edit the program if the signature isn't correct
The reason for the change and the date is registered.
To delete a program, you must confirm it first. All changes are saved in the system.
You can save both locked/signed and unlocked/unsigned programs on a contact: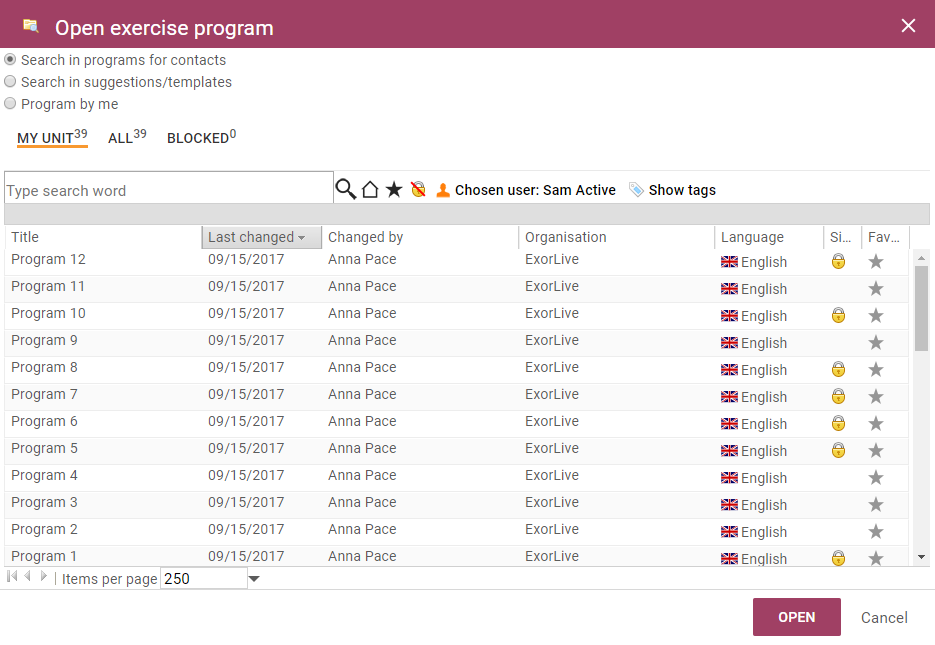 Templates can also be signed/locked: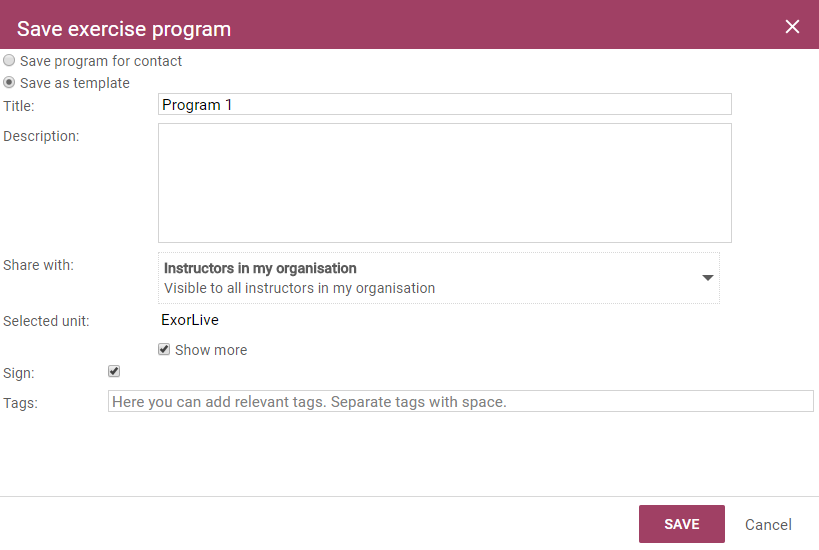 This enables sharing of templates without others being able to make changes: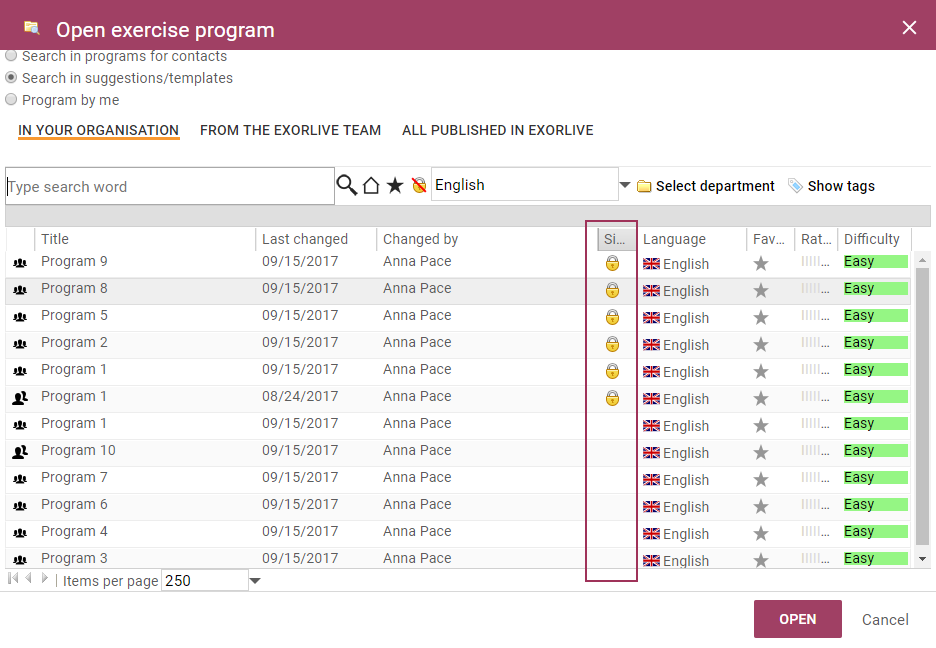 The system administrator and the author of a template can both unlock/remove a signature from a template. But a template connected to a contact can't be unlocked.
To unlock/remove a signature, open a program and click in the "I" button in the title-line. Choose "Remove Signature"