If you wish to prevent you or others from being able to change templates or training programs after they have been created, you can use the Signature feature in ExorLive.
It is therefore possible to share templates and training programs without anyone else being able to change them: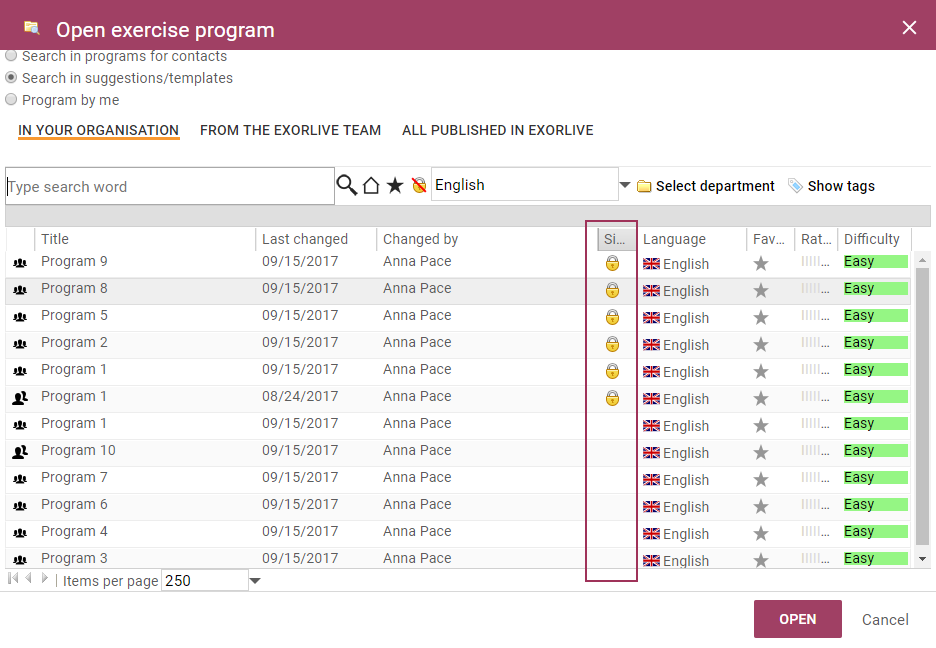 Most users will find that the signing function is somewhat hidden and must therefore go through the Saving window of the trainingprogram to find the function.
If you, as an administrator-user in ExorLive, want to make the feature more accessible to users in your organization, you can do the following:
Click on the "Admin" tab and navigate to "Main Application"
At the center of the page you will find a box with text "Highlight 'Sign Personal Programs'". If you want to make the features more accessible, check the box.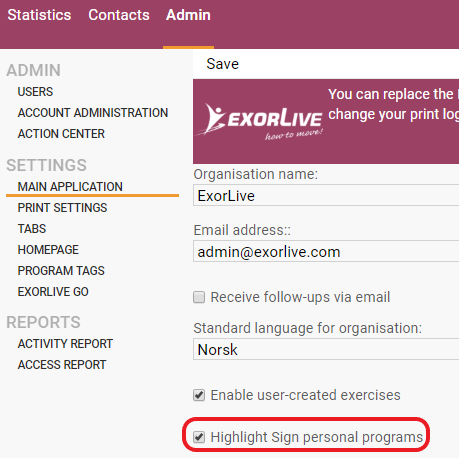 Sign / Lock training programs and training templates
When you save a training program/template, you will see the "Saving" window. Scroll down to the box "View more" and check the box. You will then get more features, including the "Sign" feature. Check the box if you wish to sign the training program and press "Save".
If you wish to add the date when the training program has been handed over to the patient, you can do that as well.
Signature and date of the signing are stored in the system and displayed on the printout.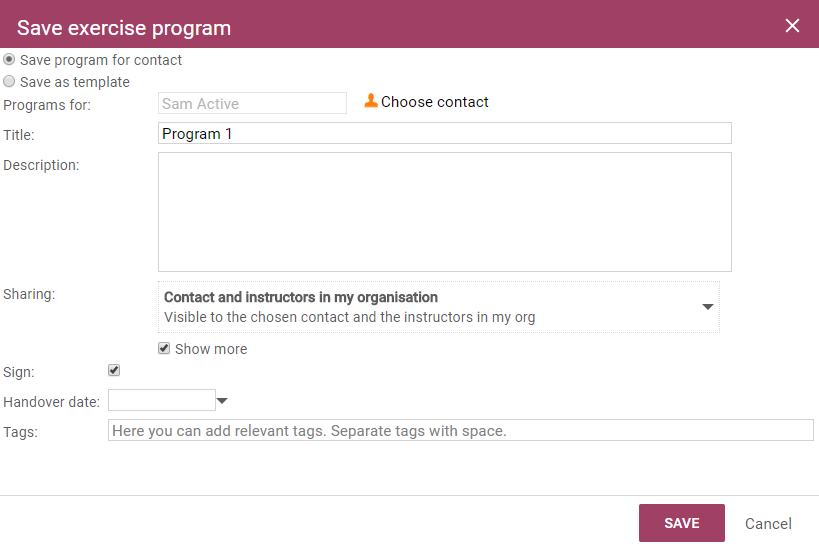 Administrator can:
Find training programs
Select department or person
Edit programs where the signature is incorrect. The reason for this, as well as the date of the change, is recorded and stored in the system.
Deletion of program must be verified and also stored in the system.
The system administrator and the creator can unlock/delete the signature from a template. A program related to a customer, however, can not be unlocked.
To unlock/remove the signature, open the program and press the "i" button in the title bar. Then the "Remove Signature" button.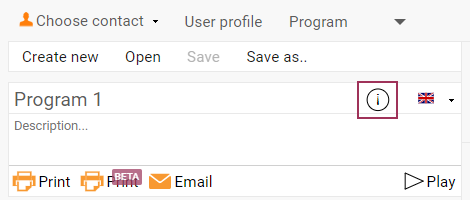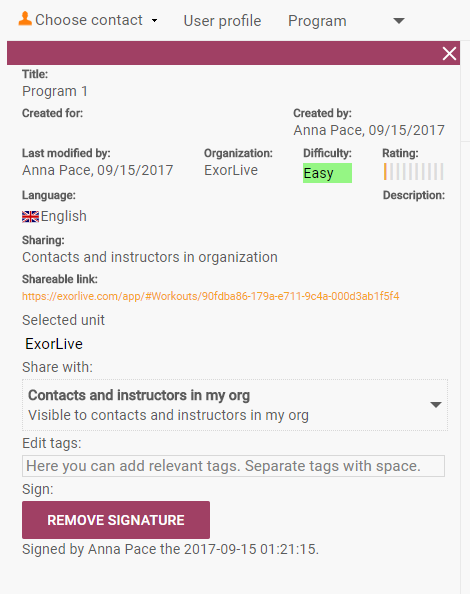 If your local administrator has made the Signature feature more accessible, you will see a clear "Sign" button next to the program title when you open a program stored on a contact.